crocoville
A crocodile themed city with crocodile themed transportation.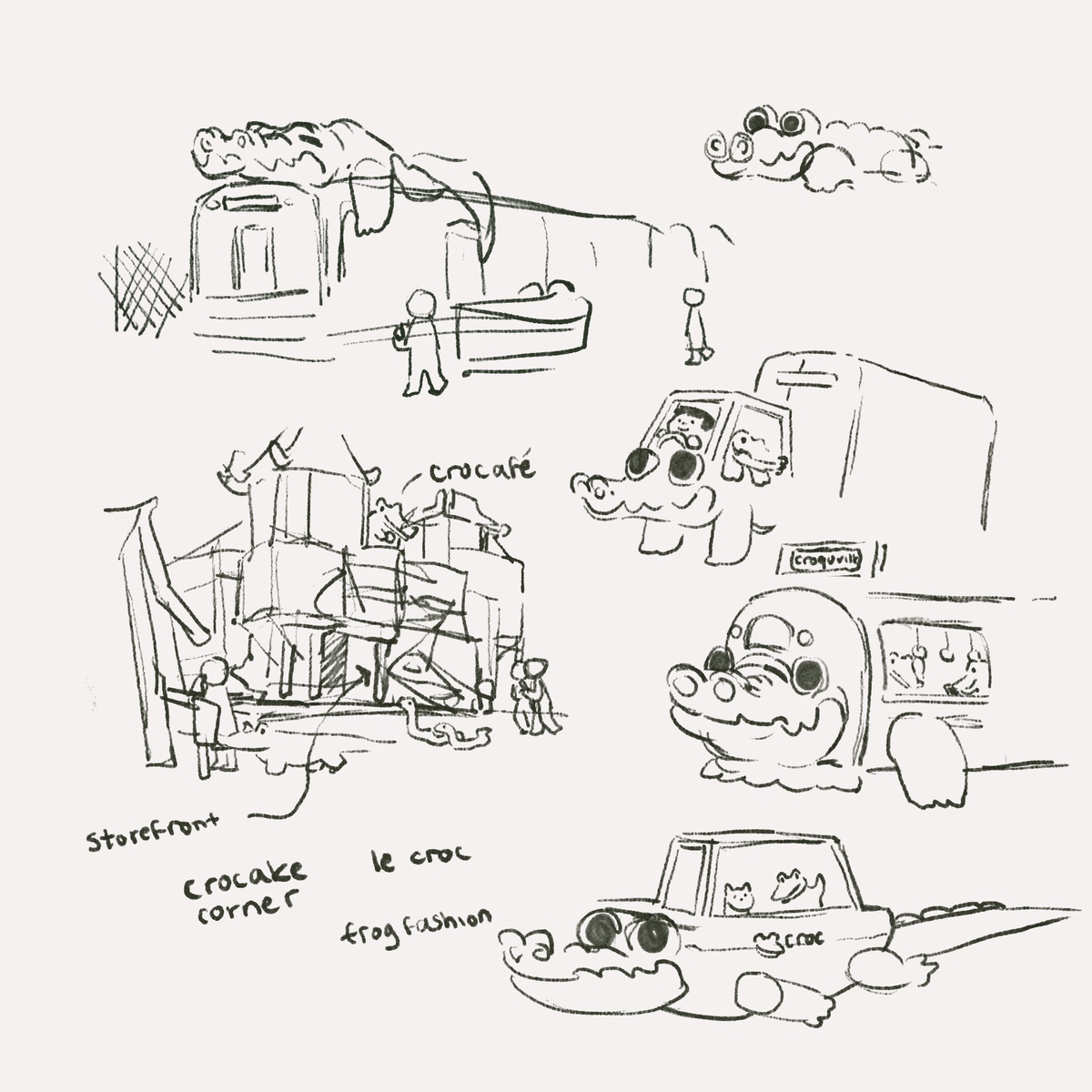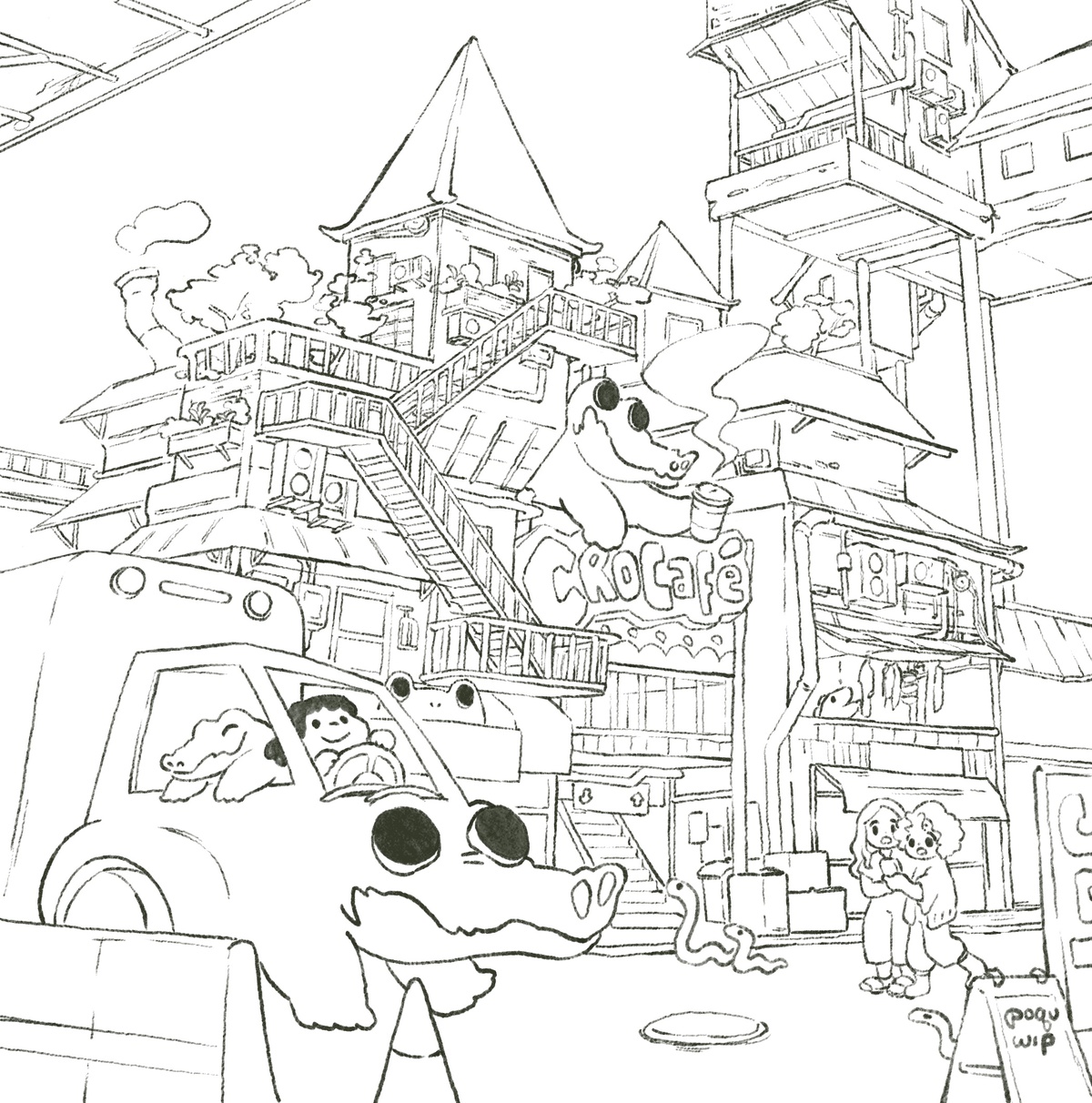 These were my sketches while planning the transportation concept.
For the actual drawing, it was initially just showing parts of the city, but I eventually changed it to have a little side story of a car diving where they shouldn't be and a heckered mouse trying to stop it.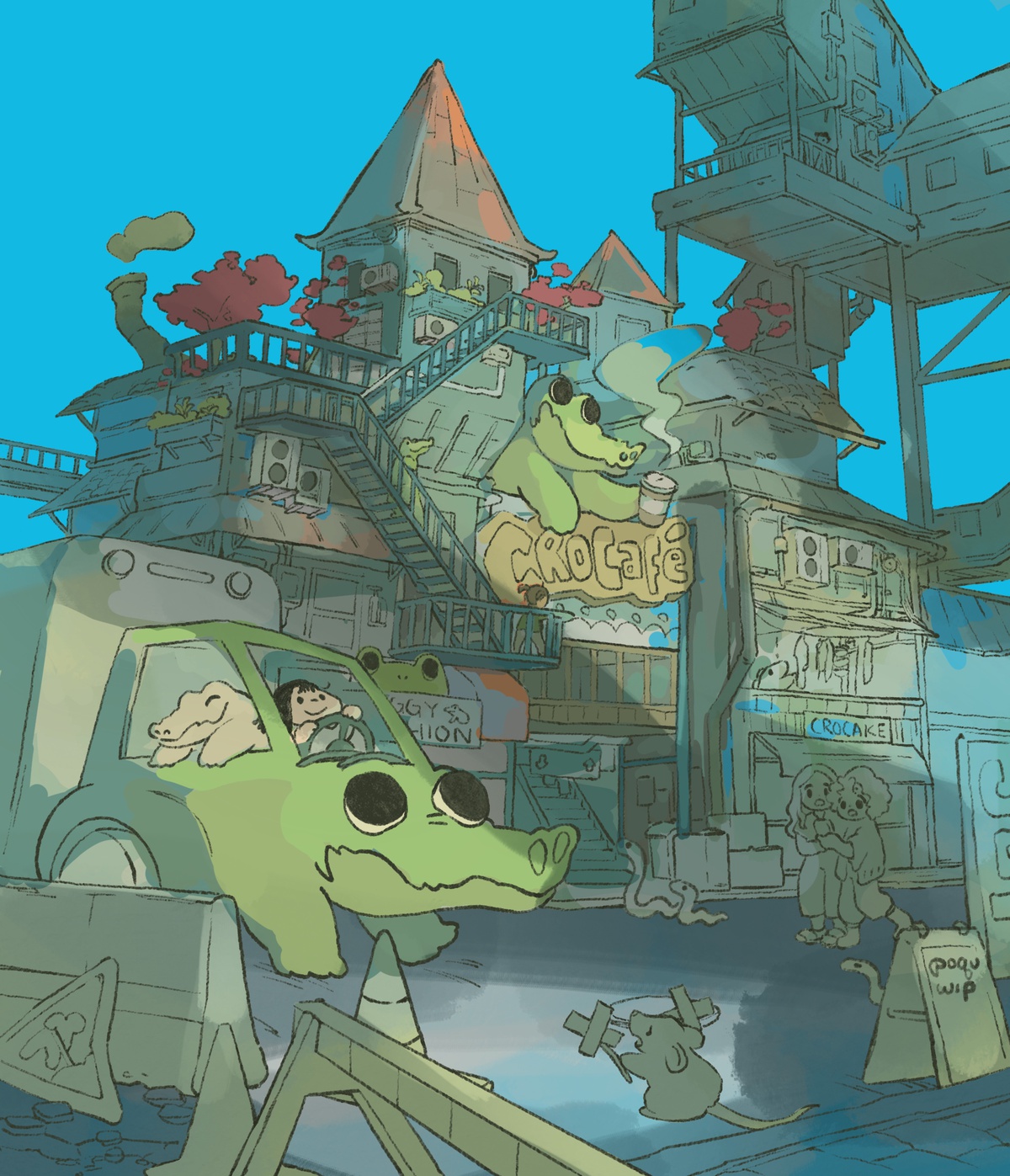 This wip blocked in where I wanted light and shadow. It's also a more full view with the rooftop included, and I decided to crop it later to bring the scene closer to the ground.