fairy bunny (day and night vers)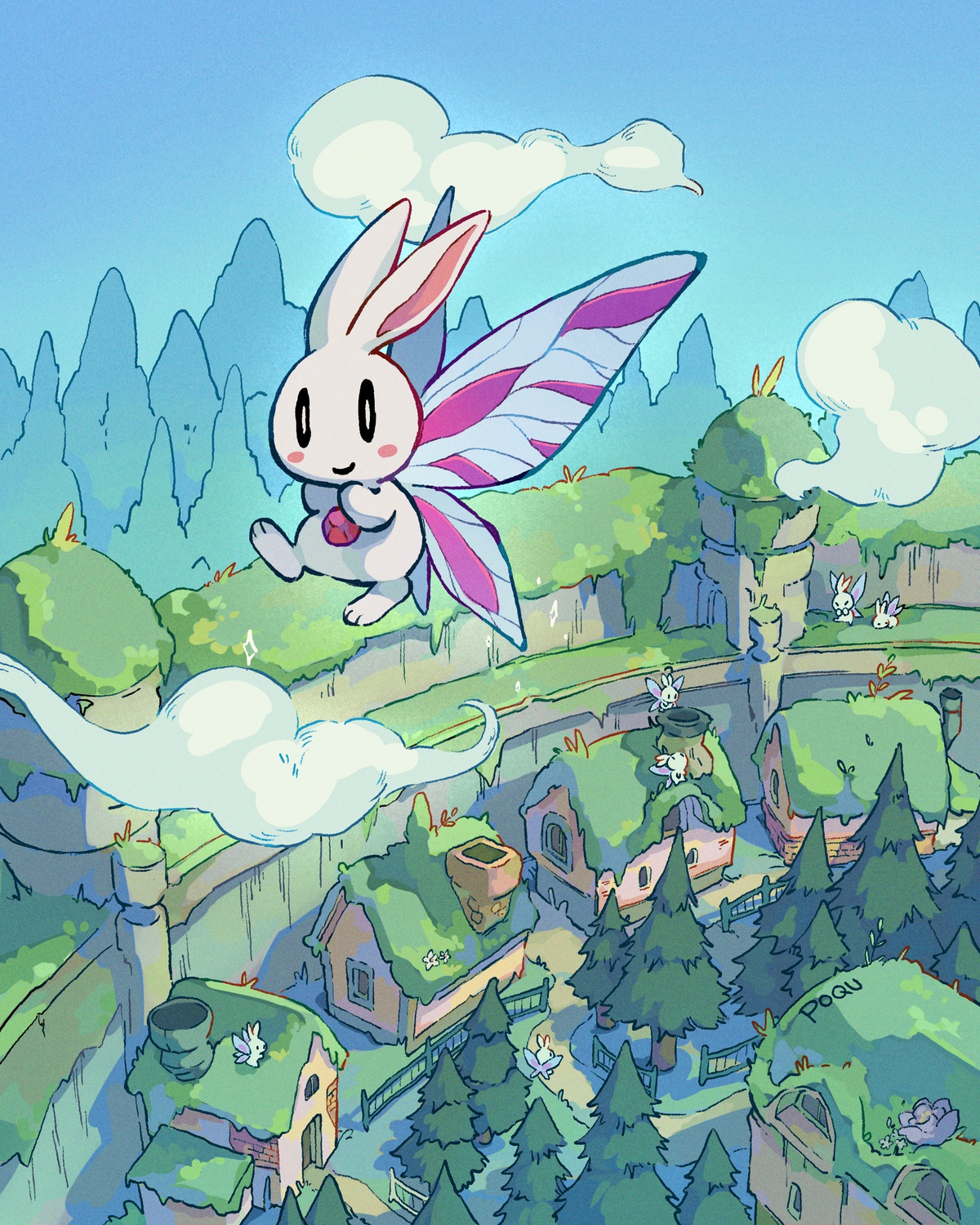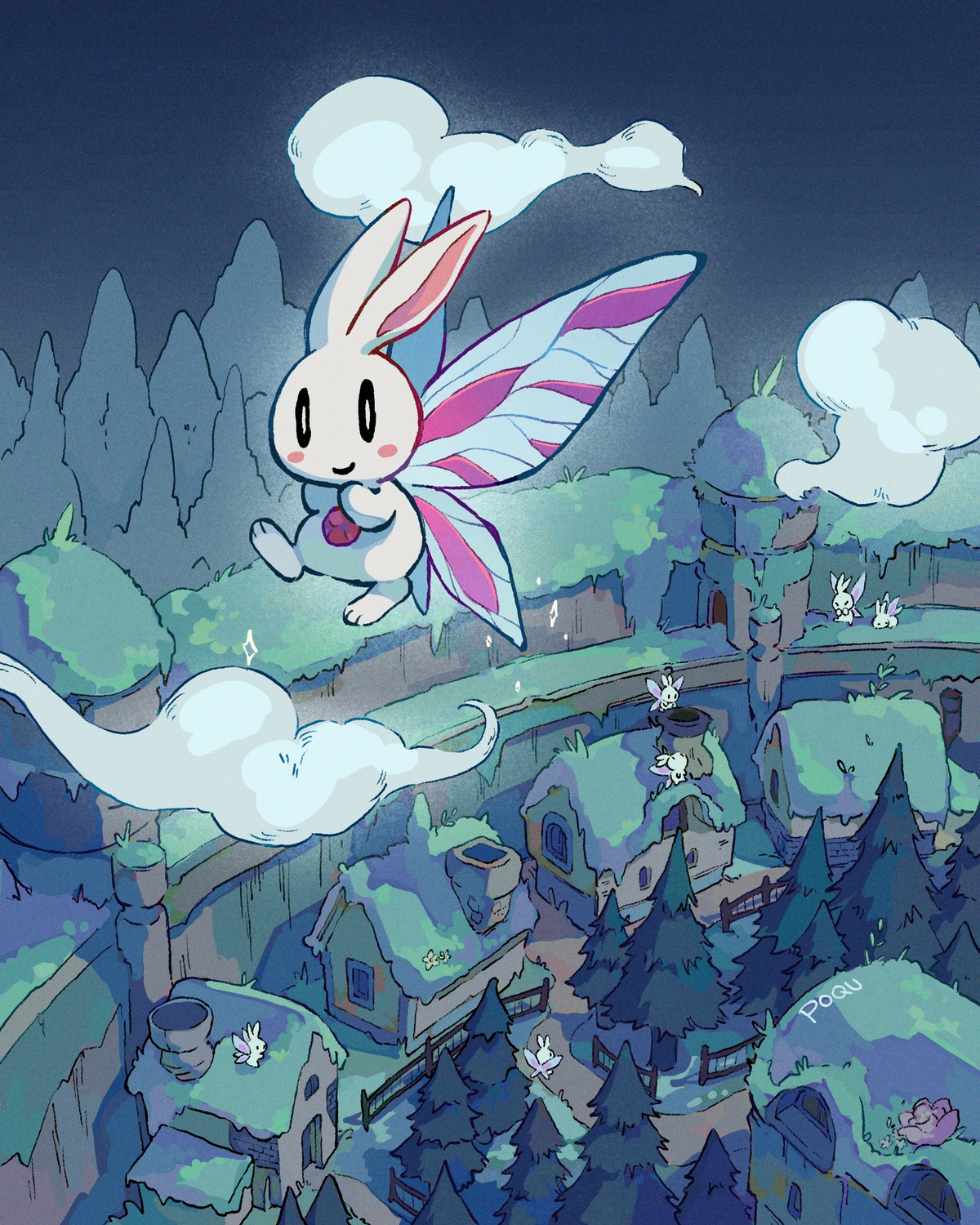 This is a redraw of one of my childhood drawings. I used to love drawing these little fairy bunnies. I changed the background a lot from my old drawing which featured just a gate, but I remember drawing things like gates and doors as a kid to embody the things behind them. This is both because I was too lazy to think of a background I want, and also so I could imagine anything I wanted on the other side. The gate became more of a giant wall, but I don't think child me would be too opposed.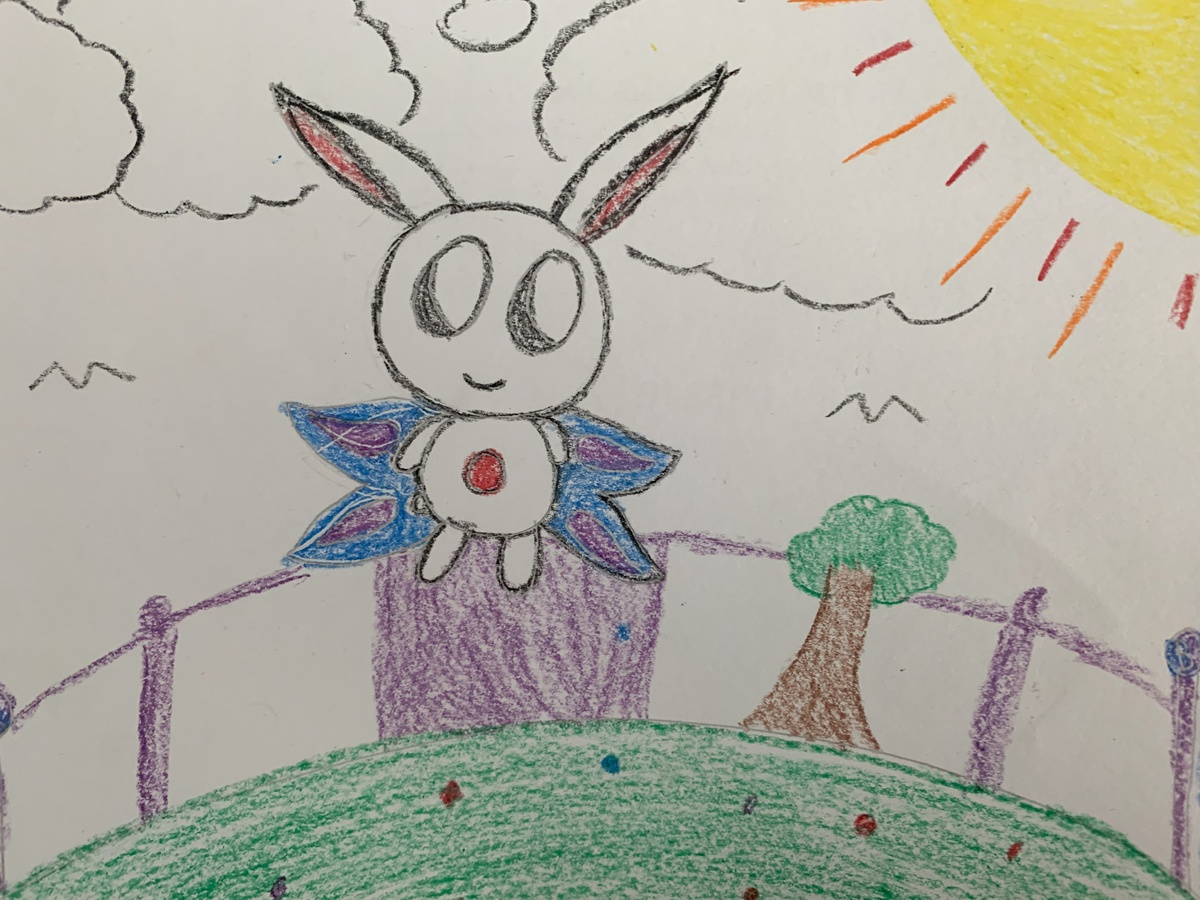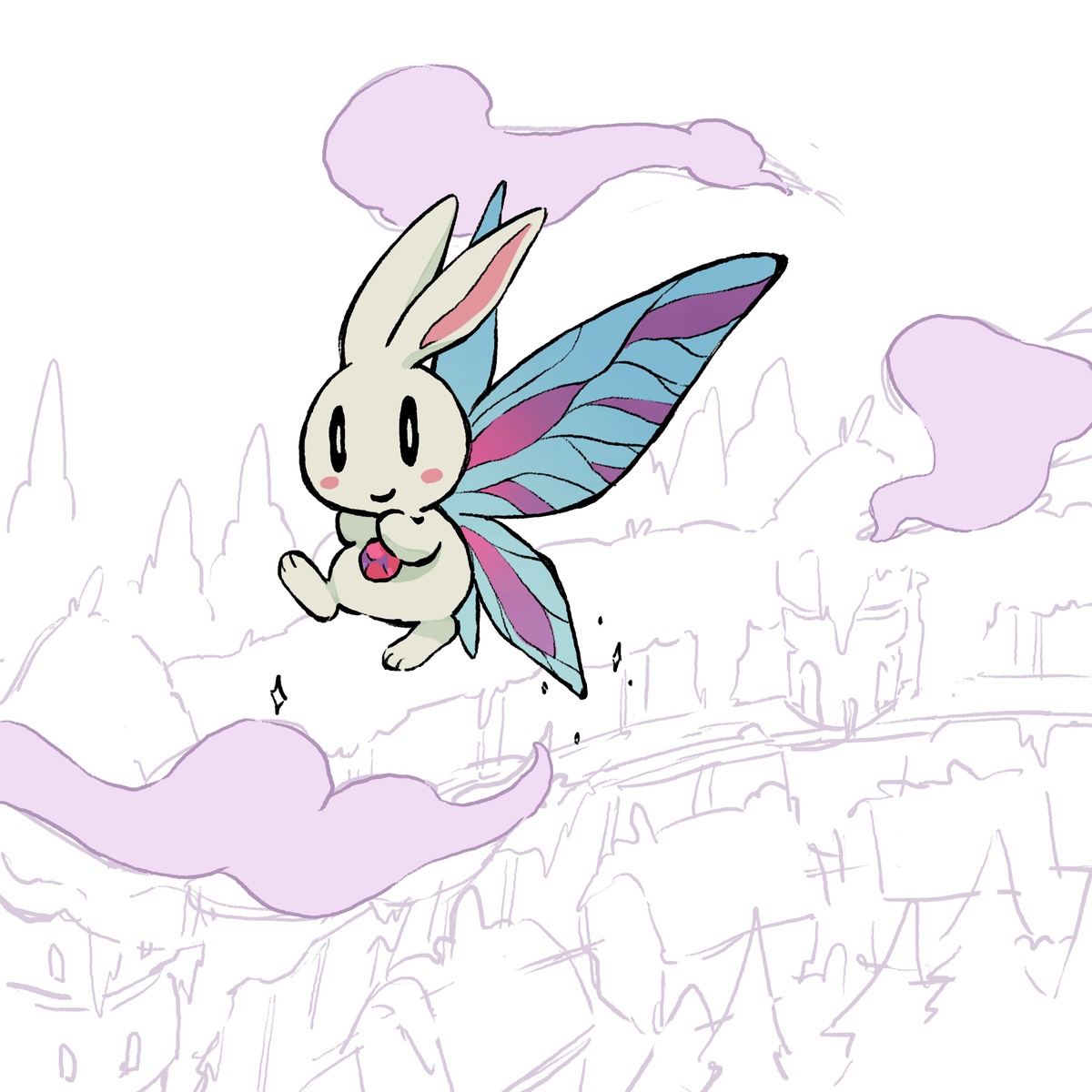 My original drawing was focused more on the gate itself, but I lengthened it to show off more of the bunnies' village.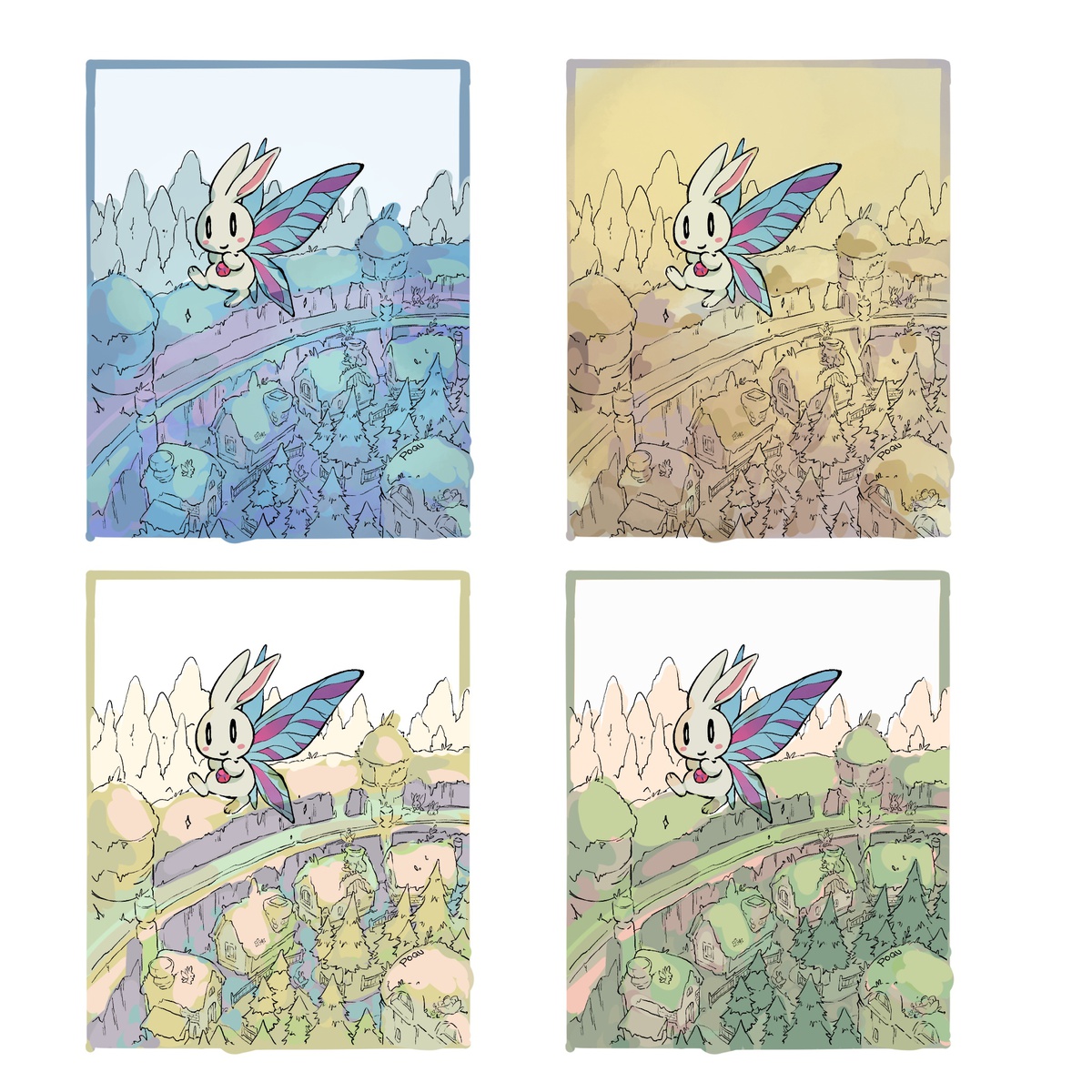 I struggled a lot with the colors since I wanted to stay somewhat true to the original, but the purples were hard to work with. I hoped to keep the gate purple, but ended up changing it so the bunny's wings could stand our better.
I ended up having a day version to match the cheerful vibe of the original, and a night version where the bunny could stand out more with a glow.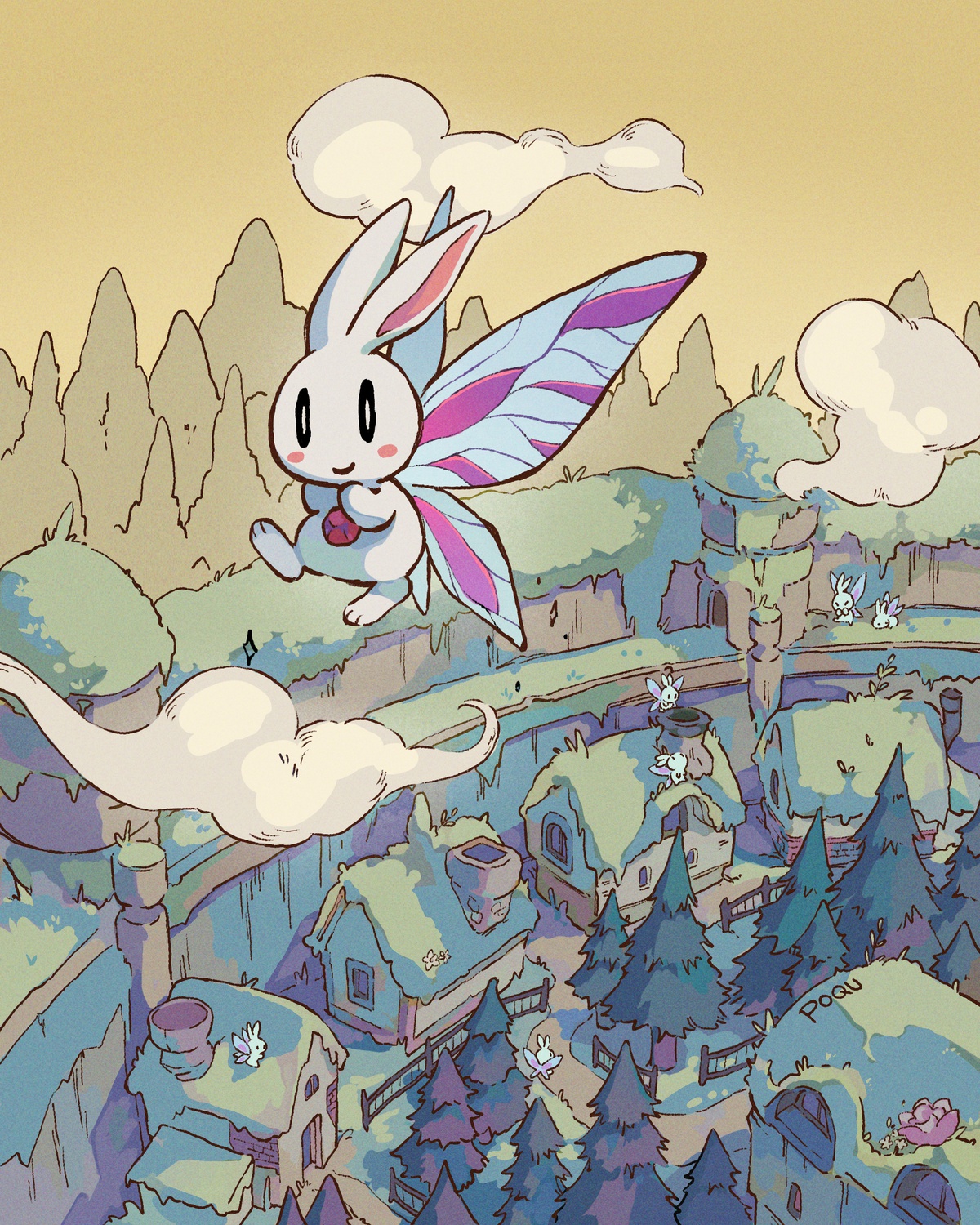 I did also come far in rendering a more yellow background where I tried to complement the purple wings.