sugary waters café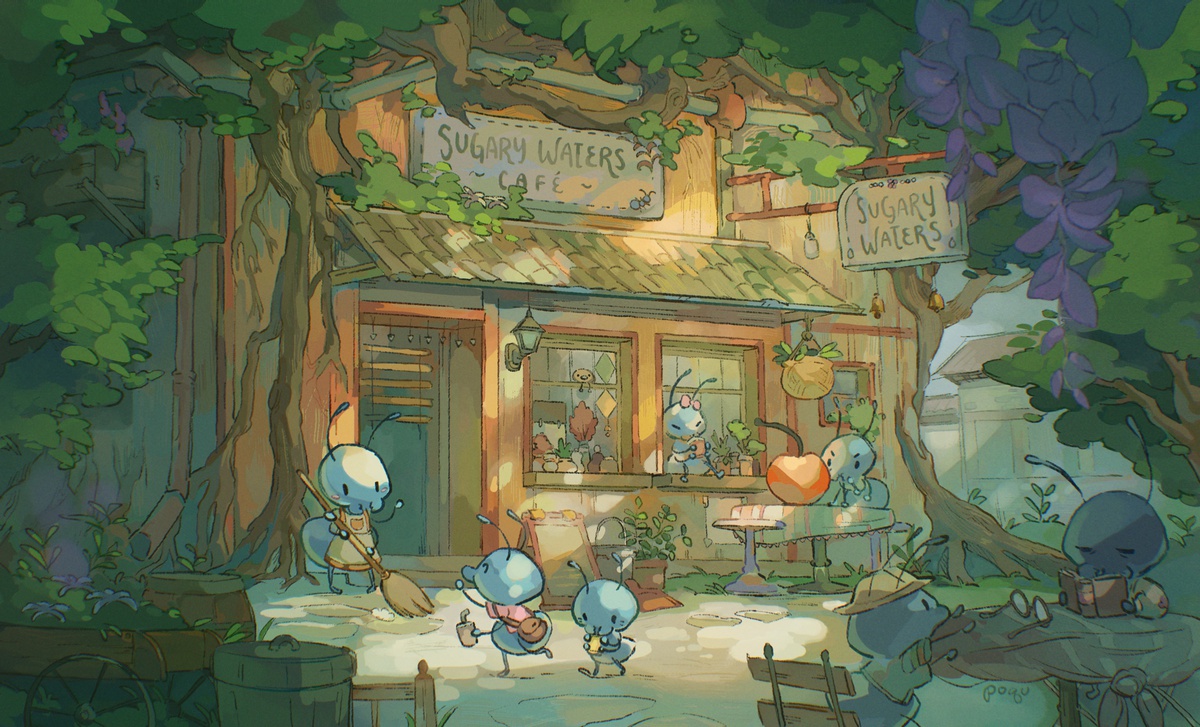 A café for ants! I went for a slightly more painterly coloring method than usual, hoping to make the dappled lights feel soft.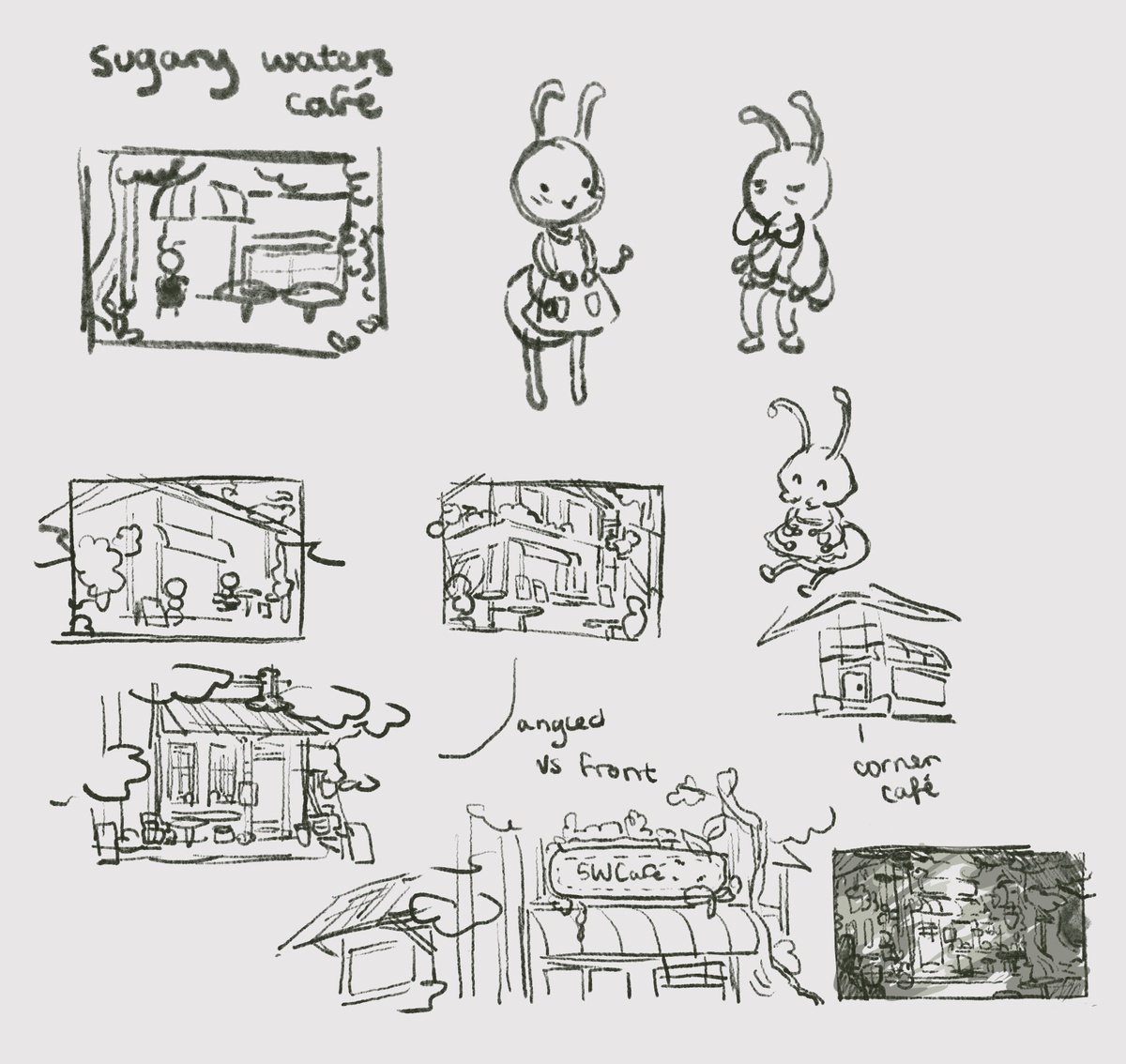 Some thumbnails roughing out the café and the look of the ant characters. Looking back at these, I think I could've tried a more angled perspective or at least tried to draw it out more wonky, like nature.
My more painterly looking wip, around when I was colors in. I wanted an area surrounded by greenery with warm orange-browns in the middle.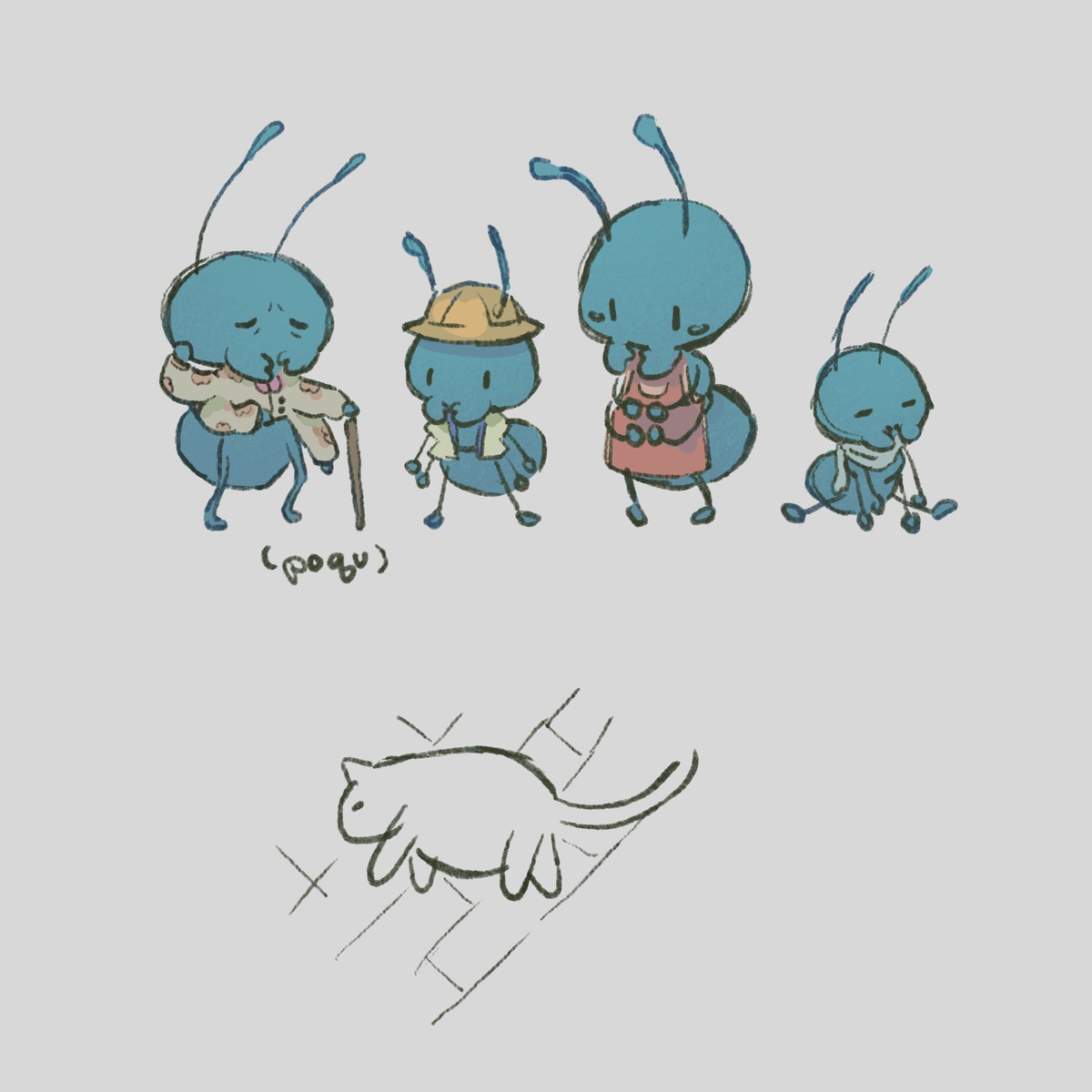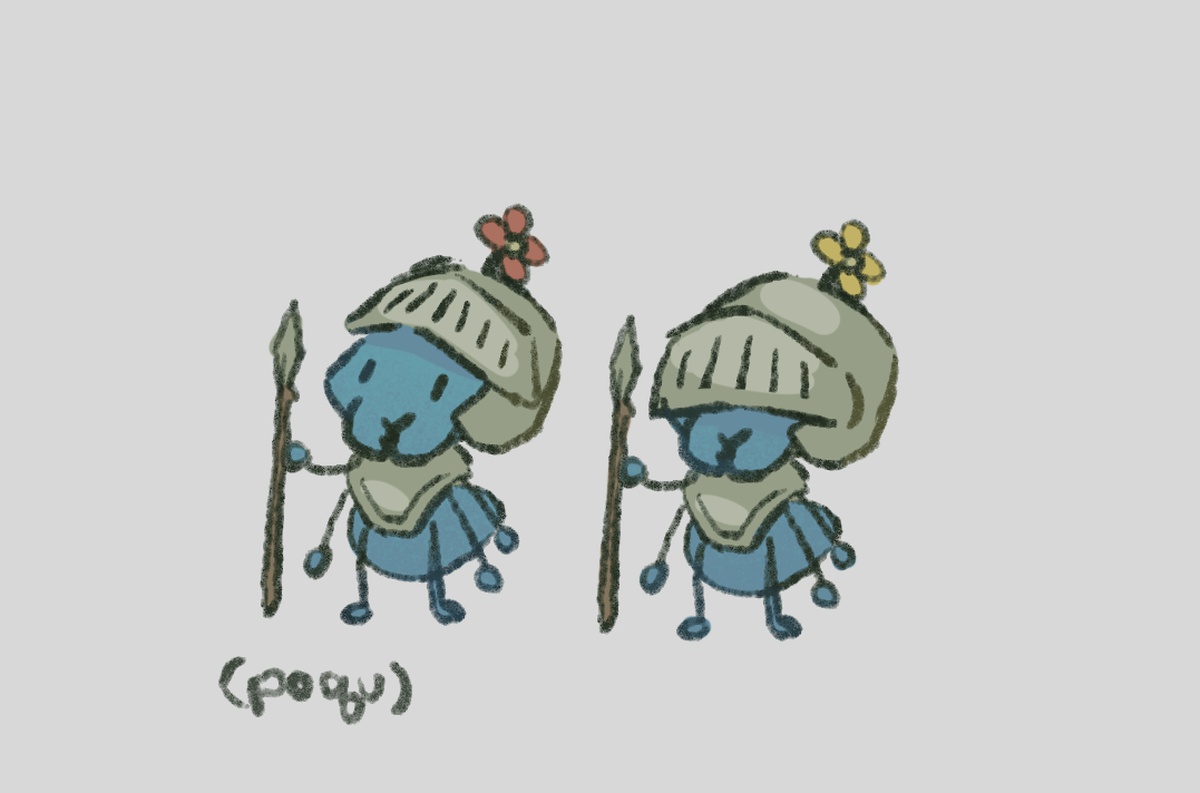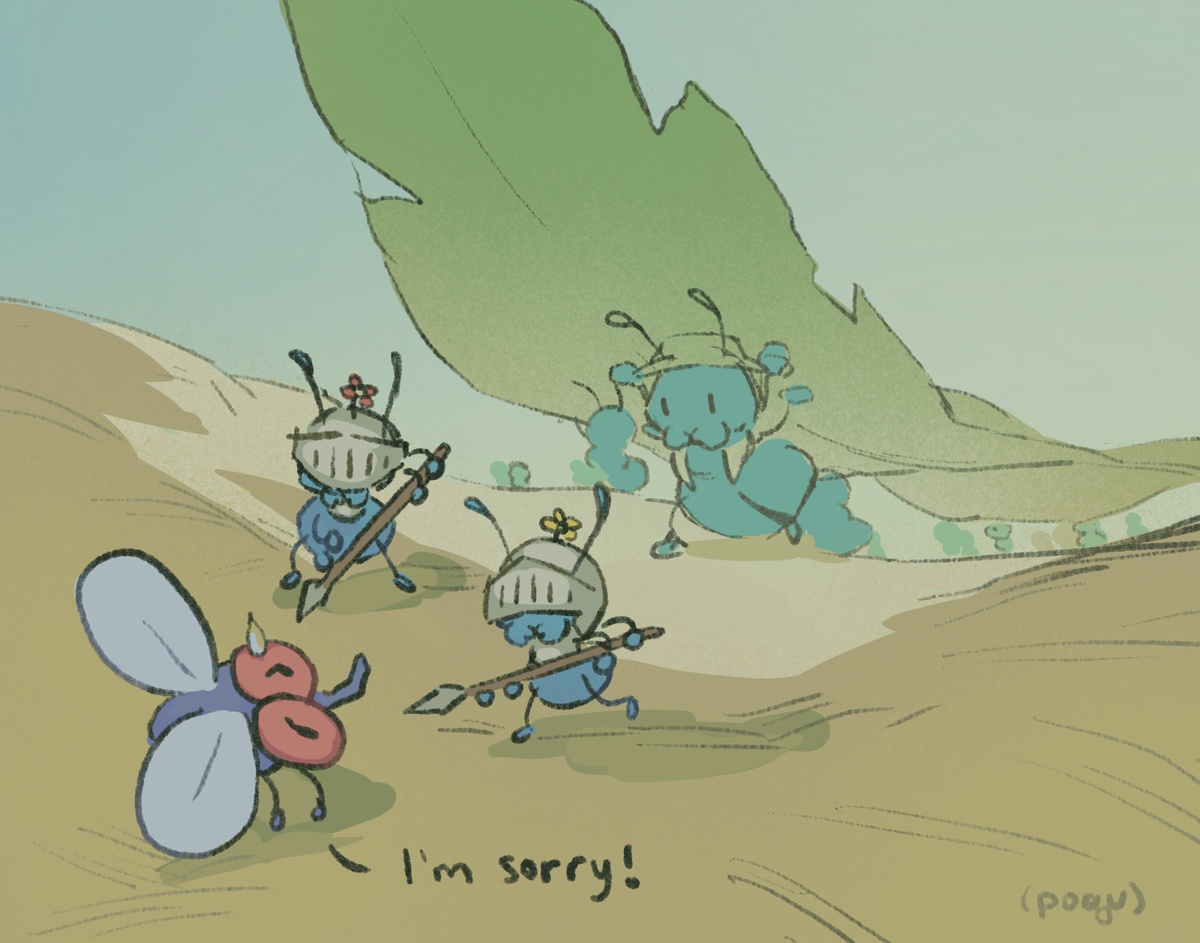 I also made these drawings for the ant characters. I like the idea of them living their ant lives. The small guard knights are from what I read about leafcutter ants at the Museum of Science in Boston and I wanted to make their characters based on that ToT