flying with the crocs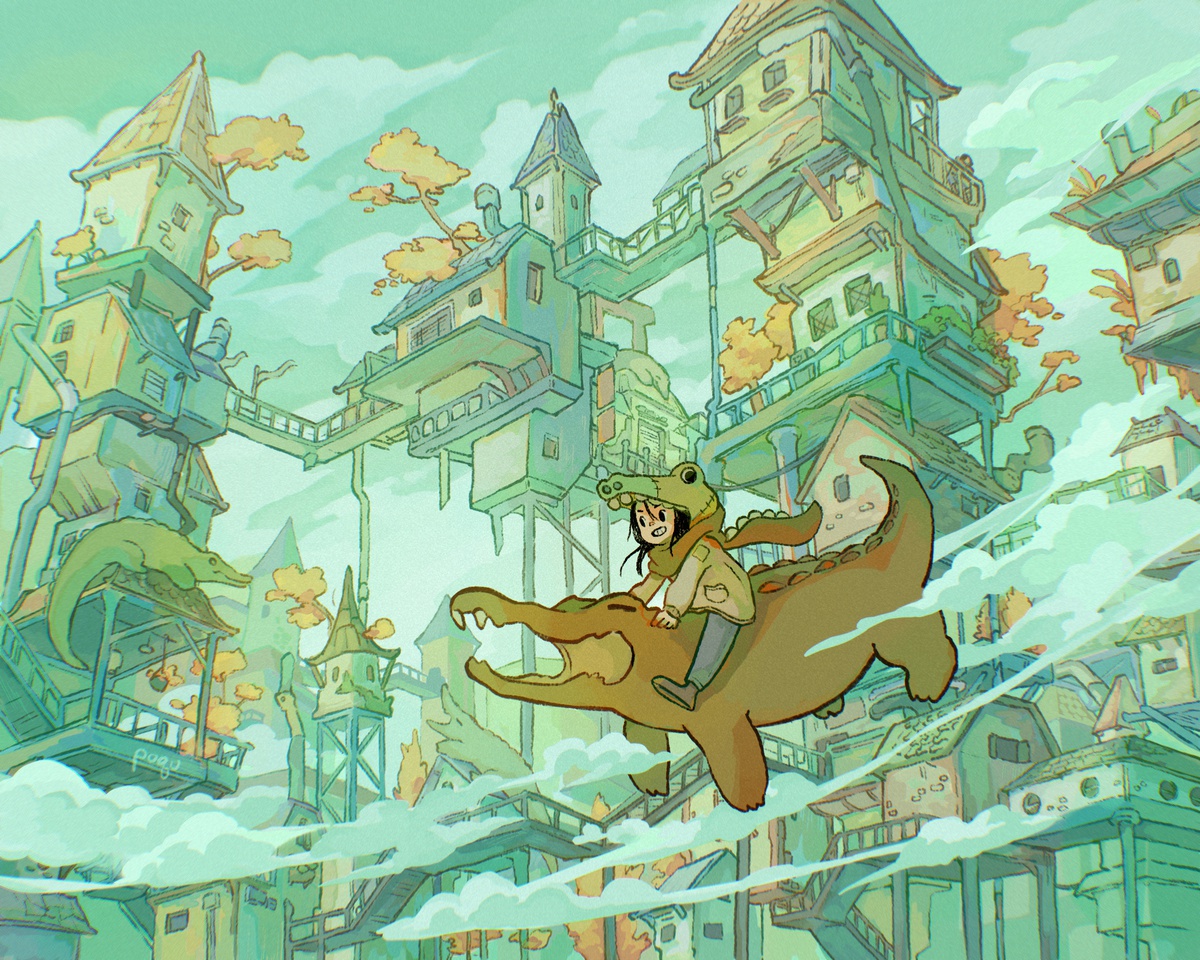 Exploring an elevated flying-croc city!
When I started this I was just experimenting with how I wanted to stylize my crocodile. I wasn't planning to draw a background or make this a full illustration until I realized how attached I was to the crocodile I drew (lol). I think the end result as a drawing feels a little stiff overall because I approached it this way, but it's still cute I think.
Here are my process pics:
The crocodile was initially green bc I drew this without a full color scheme in mind. I eventually changed it to brown so it would stand out on a cooler toned background.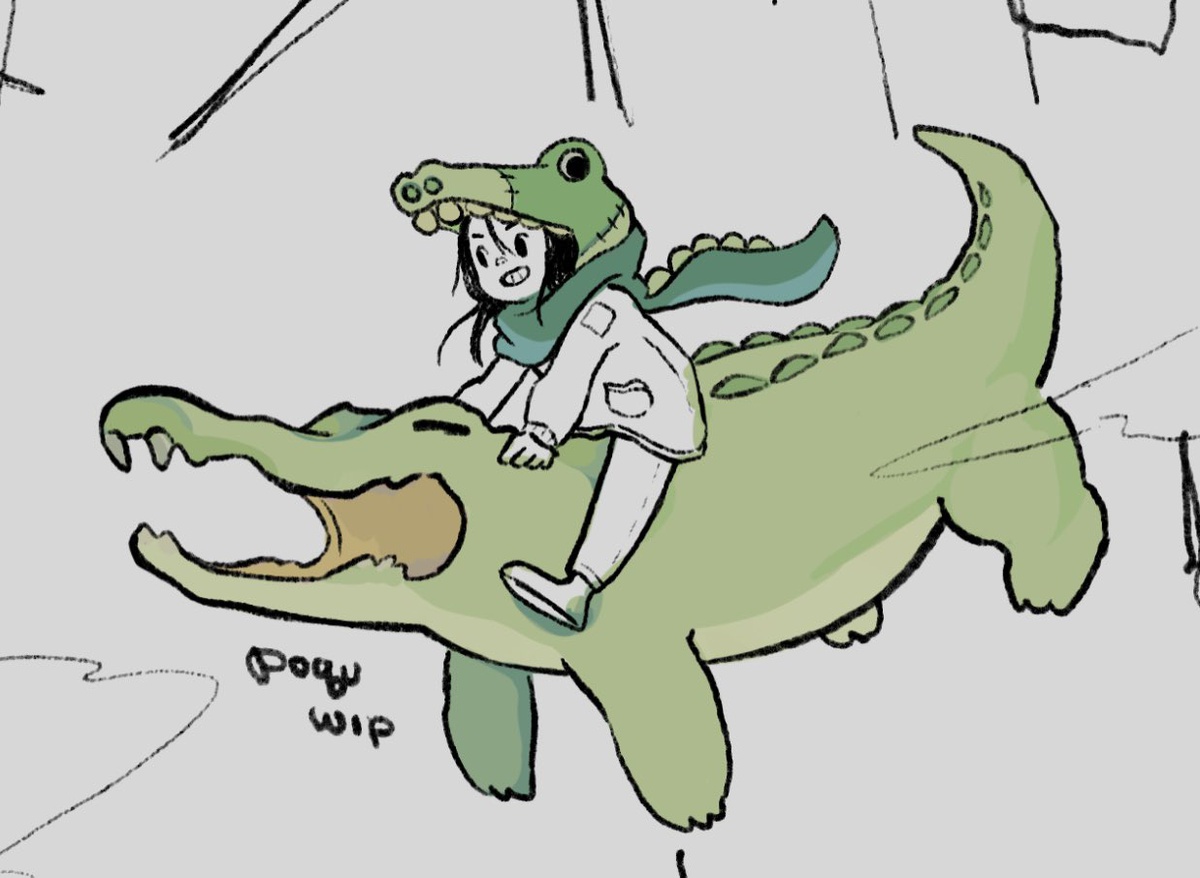 A background sketch after I realized I wanted to add one: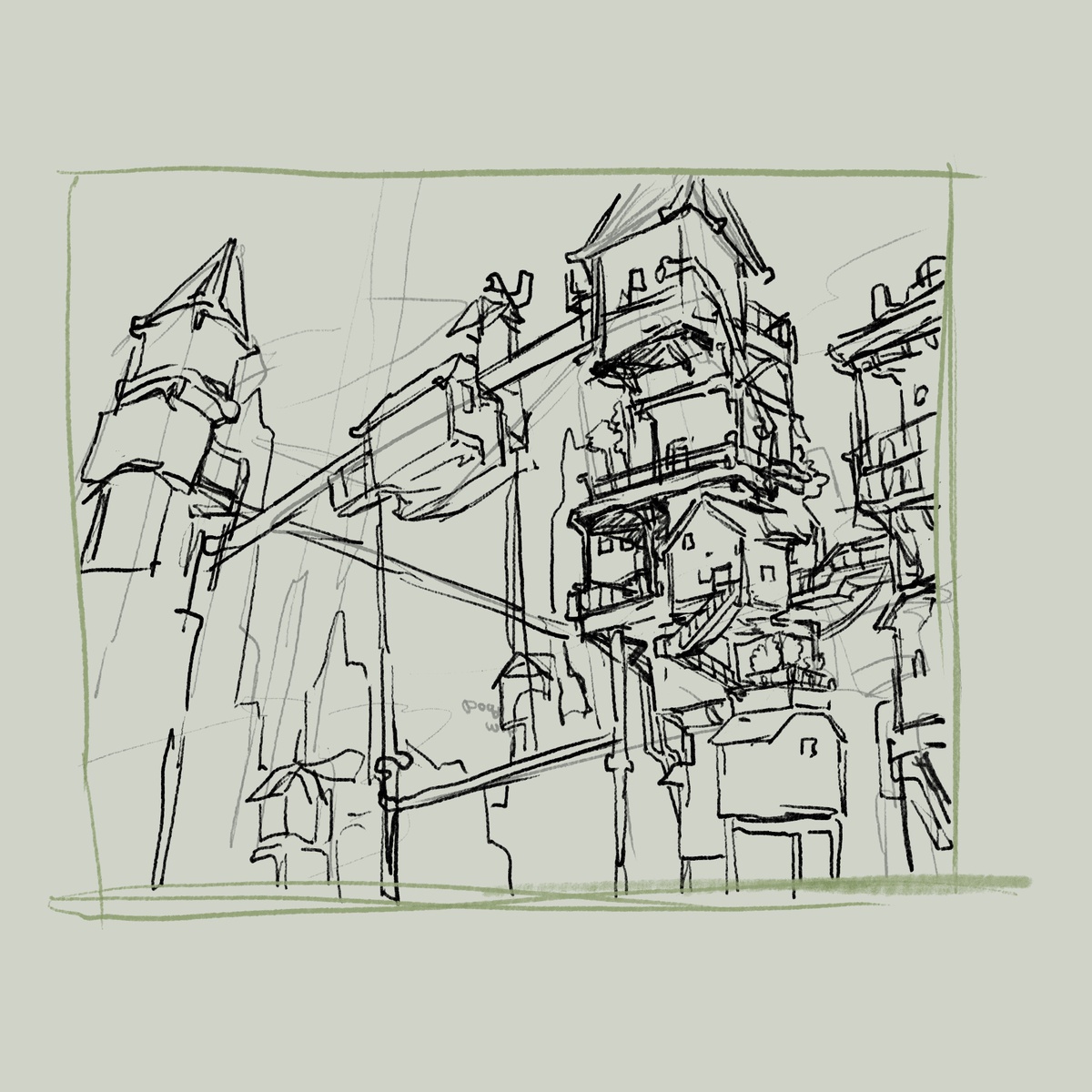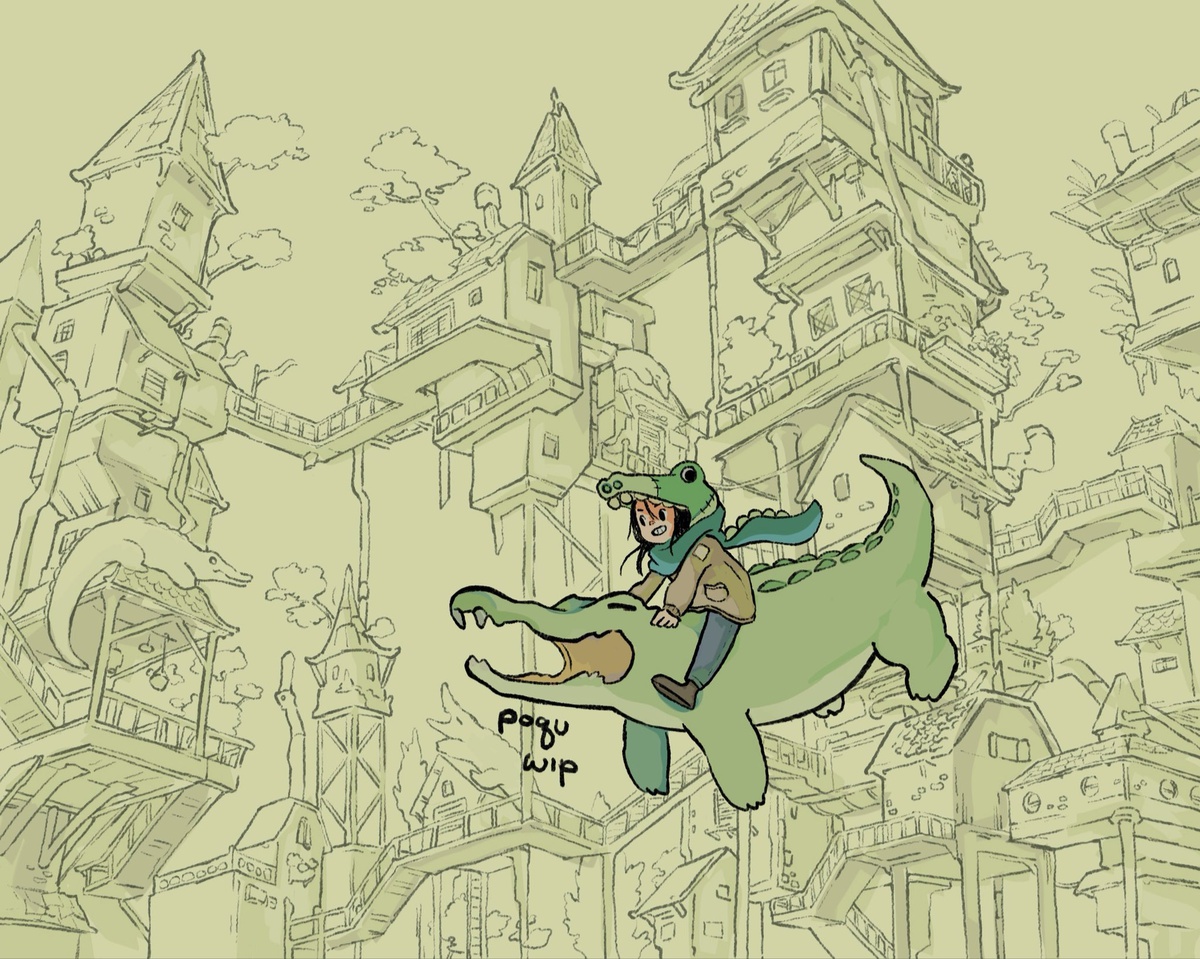 My color planning thumbnails. I was debating the sky on a scale between yellow->blue. I still really like the yellow sky since it stands out nicely as an illustration, but I ended up going for a green-blue because those colors make me feel more adventurous like I'm in a fantasy rpg.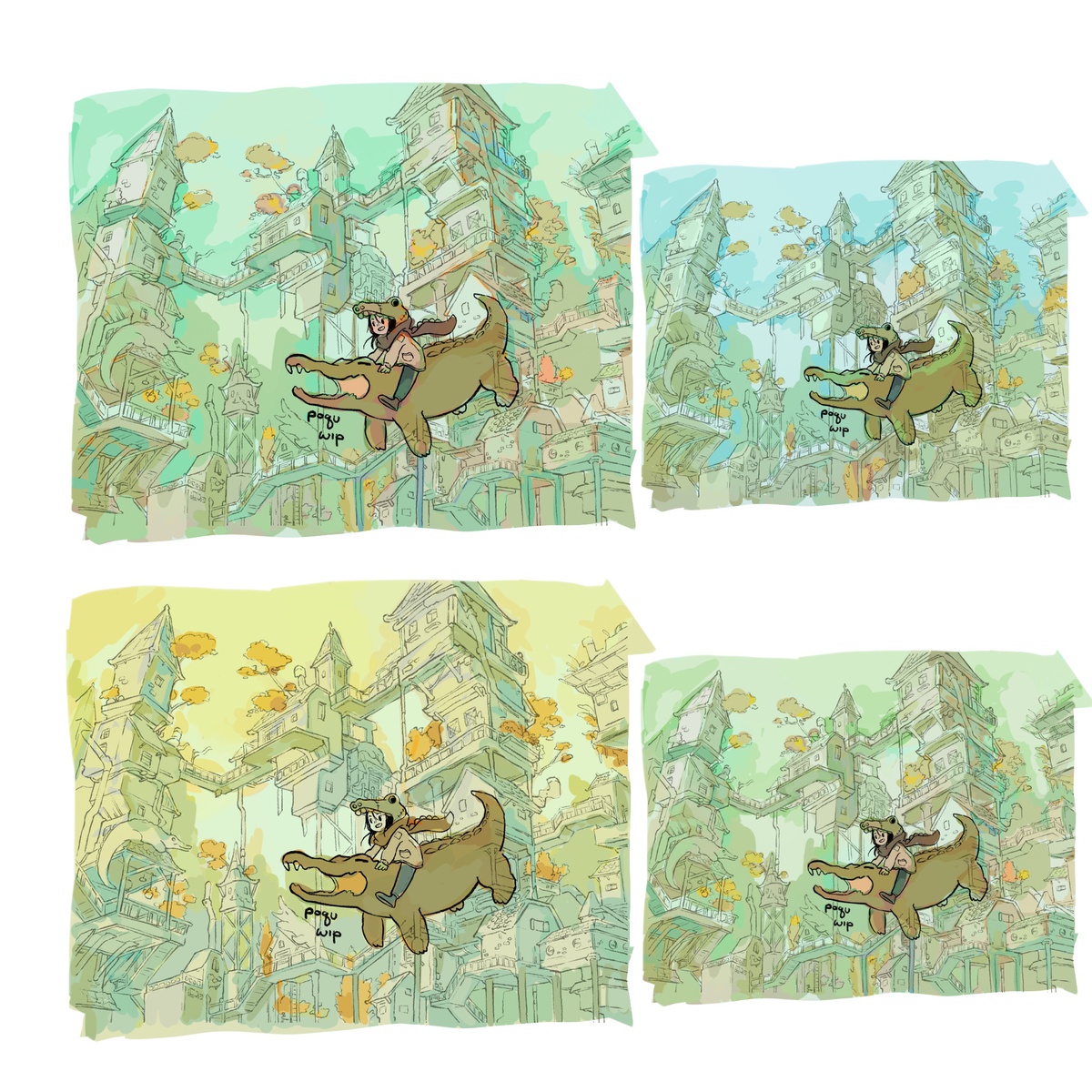 This wip is from a stage I wasn't really happy with – the outlined clouds/wisps in the foreground weren't working out for me so I decided to paint them in later on. It look several tries to settle on my final cloud composition and style. Even looking at it now, I think I could go back and add some more transparency to the clouds.