small swims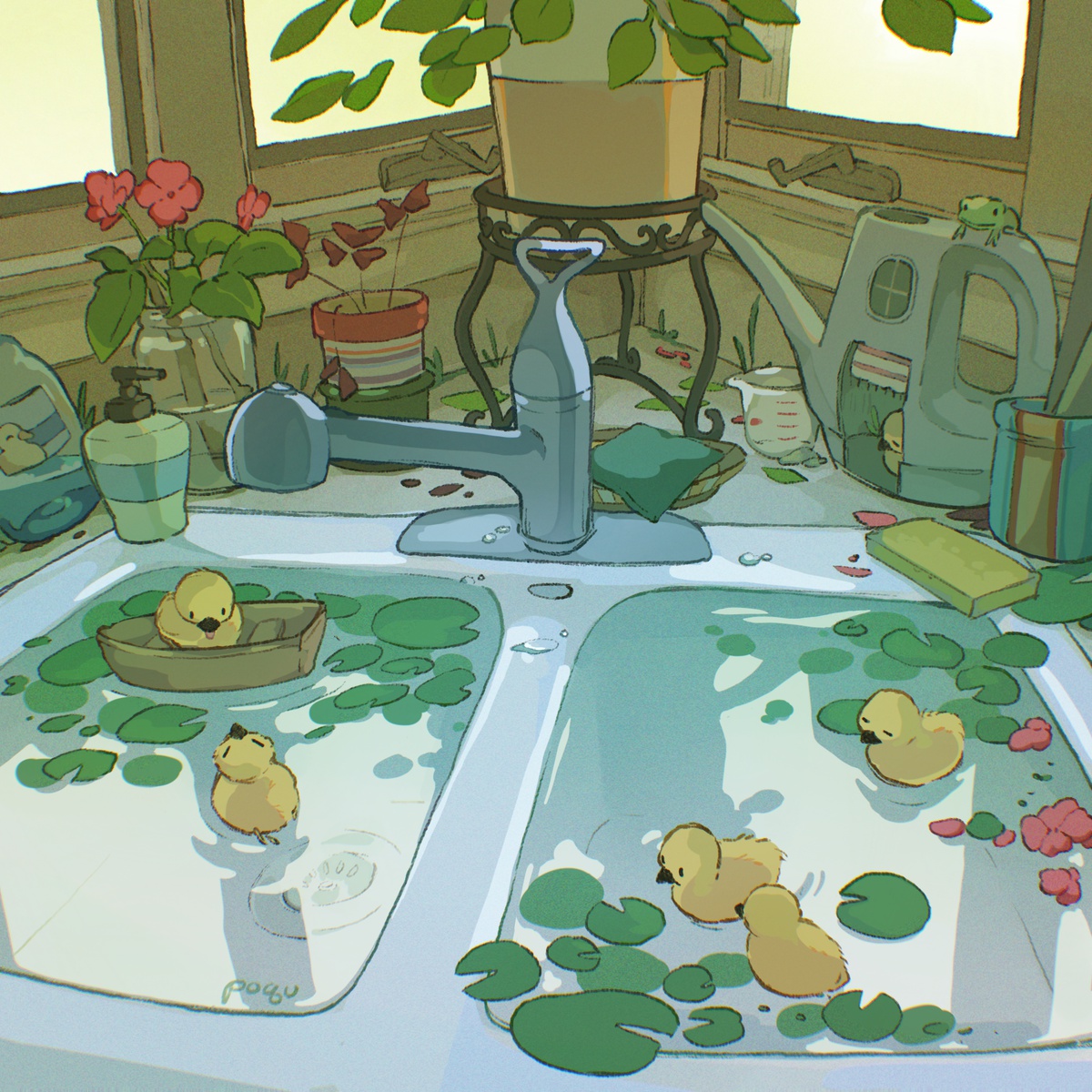 Baby geese going for a swim. I tried my best, but they'll probably be mistaken for ducklings since I didn't add much brown to their coloring ToT.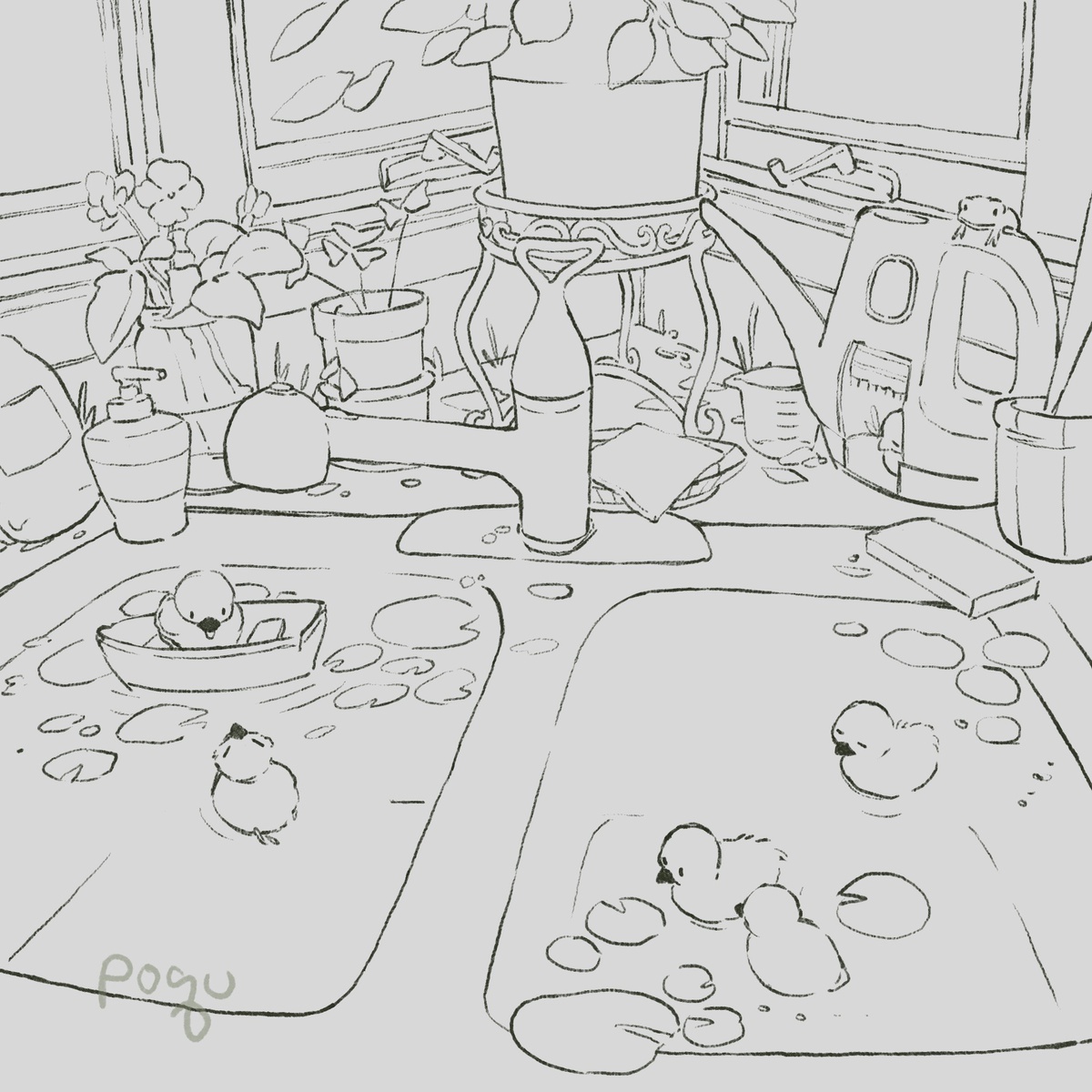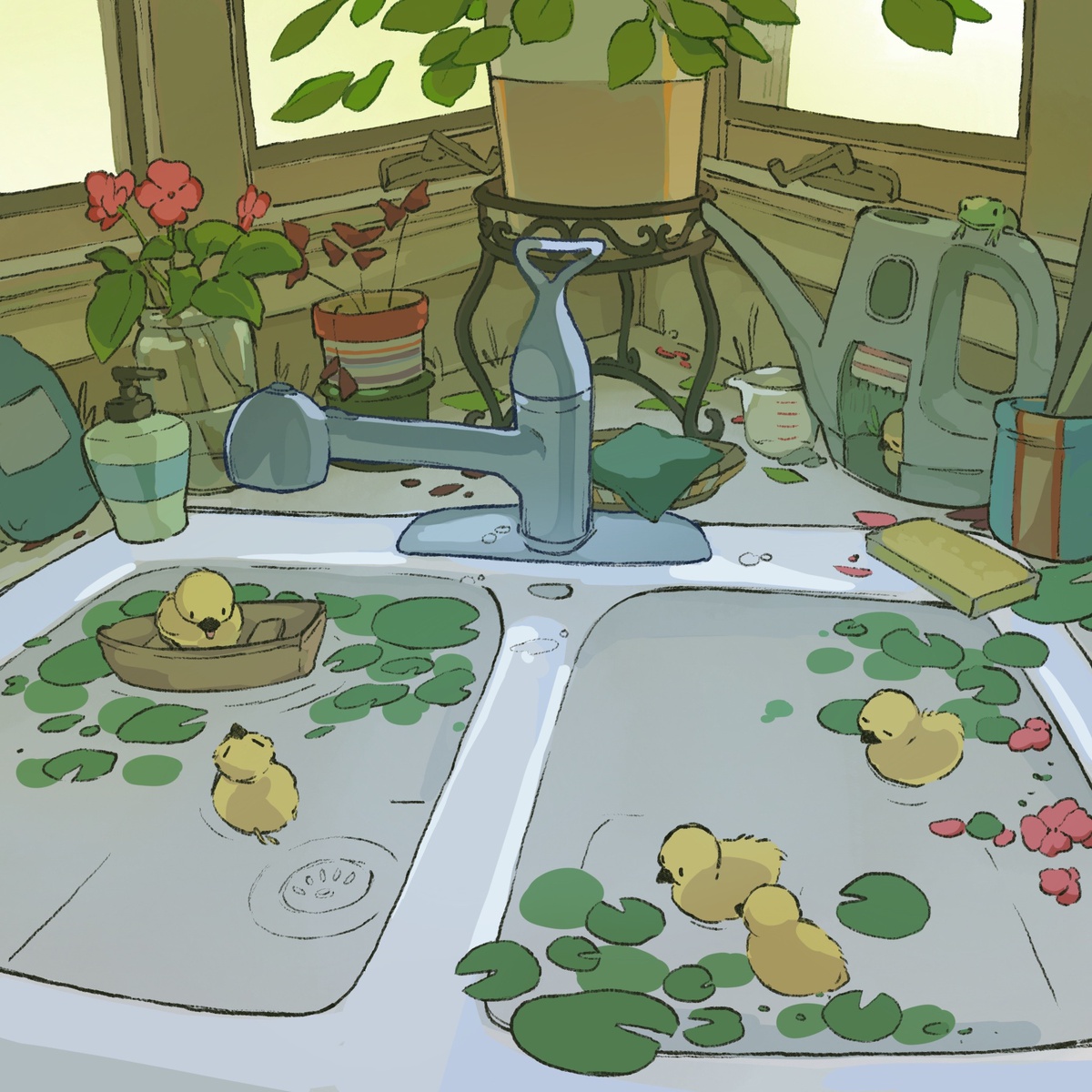 The initial linework felt a bit unbalanced while I was flipping the canvas, so I ended up adding some flower petals to the right edge of the water. At first I thought it might've been too small a detail, but I think this helps a lot because of how the pink color pops against the other colors in the area.
Later, I think adding the reflections of the windows in the water made everything tie together :') I also ended up adding some blue hue to the water even though that wouldn't appear indoors in real life, with nothing blue to reflect that's not coming from the windows. I like the contrast it makes with warm walls and props though. And it gives it more of an outdoor pond feeling, even though this is a sink.