kirby is resting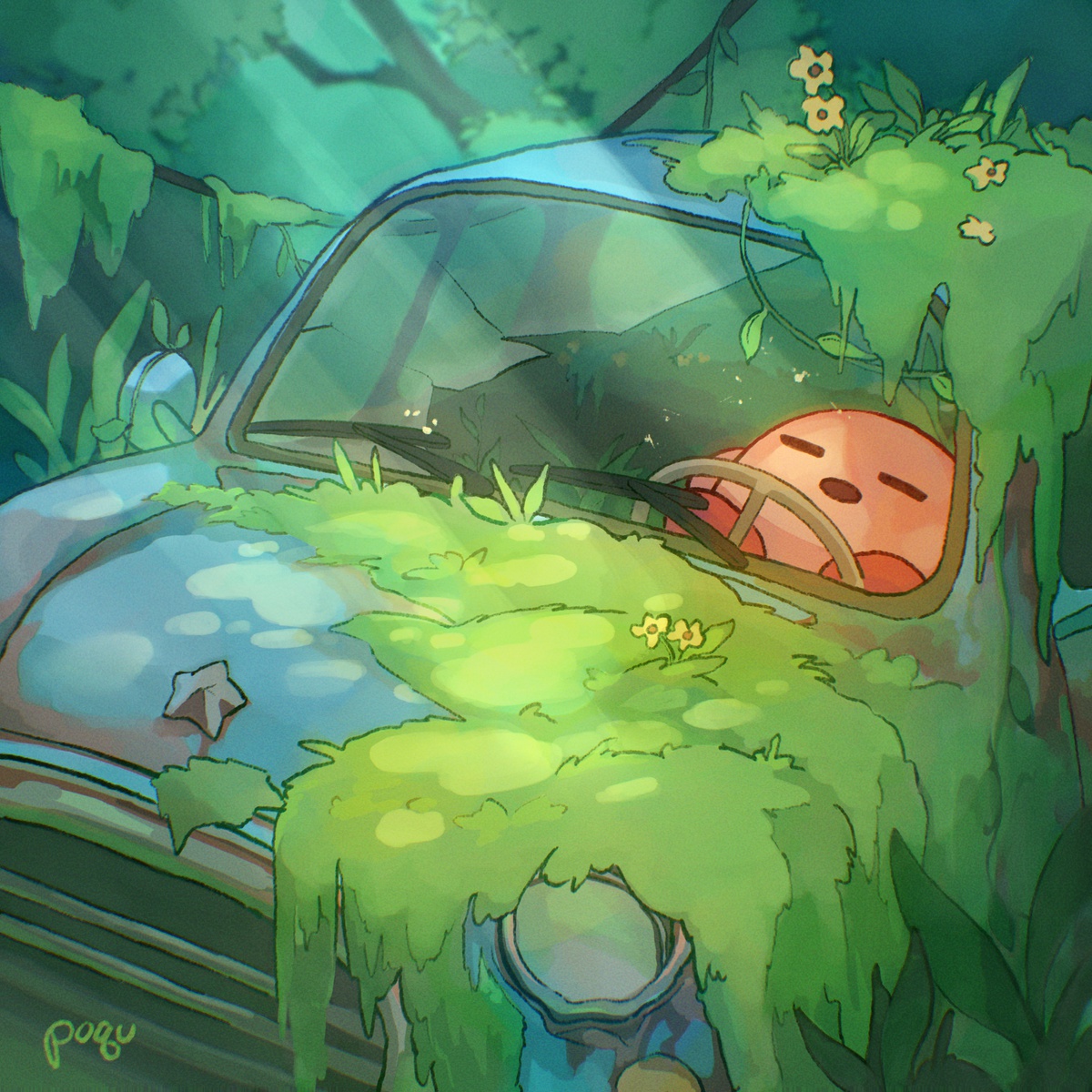 Kirby is resting. Based on the new game announced, Kirby and the Forgotten Land! I love the post-apocalyptic-overgrown-rusty aesthetic.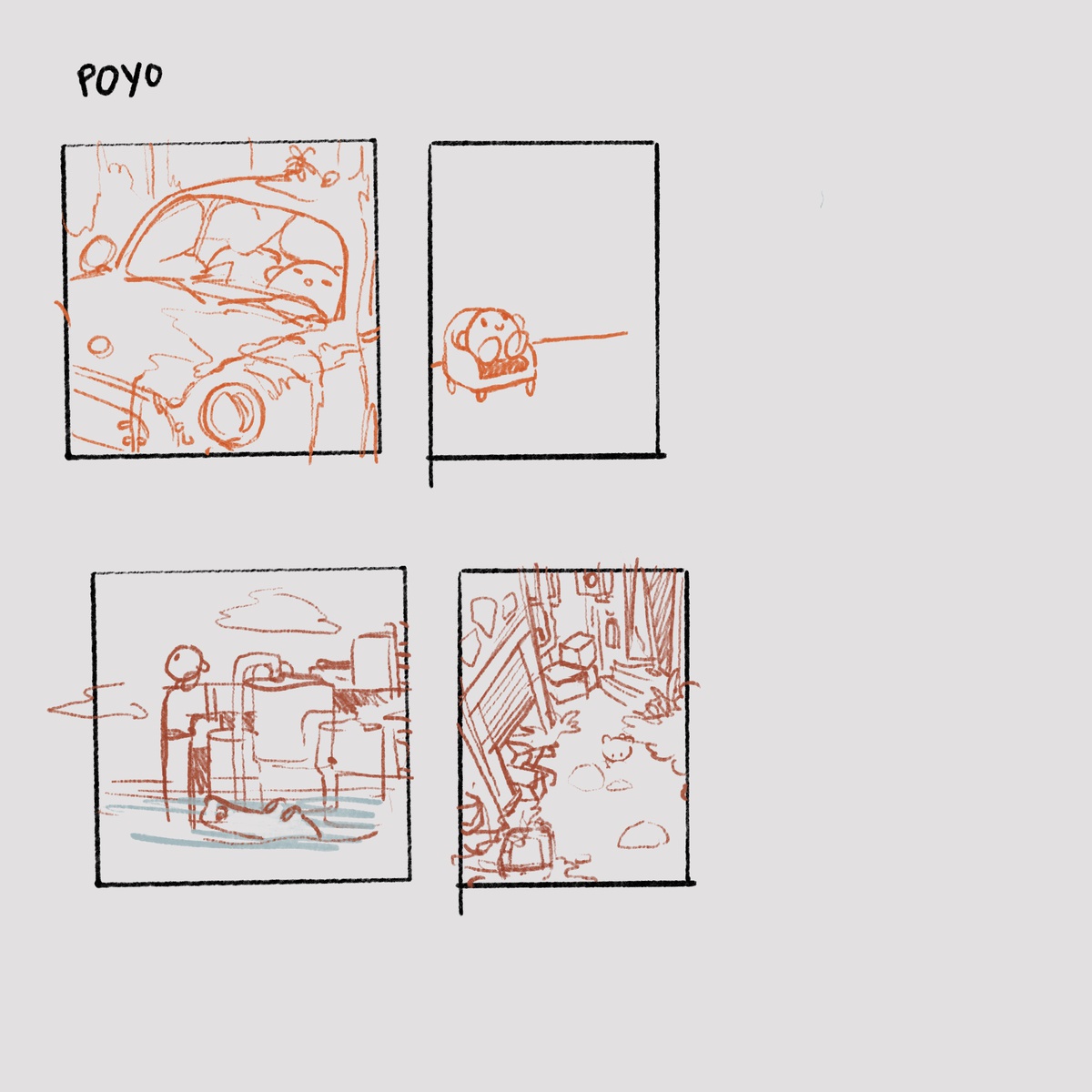 Small sketches of ideas for other illustrations I could make vaguely based on the trailer for the game.
A few months after I finished I decided to change it again to see if sunbeams would improve the lighting! I prefer this version alone, but it looks more out of place when placed with the rest of my art.
Here is how the piece looked before: