tinkaton's smithy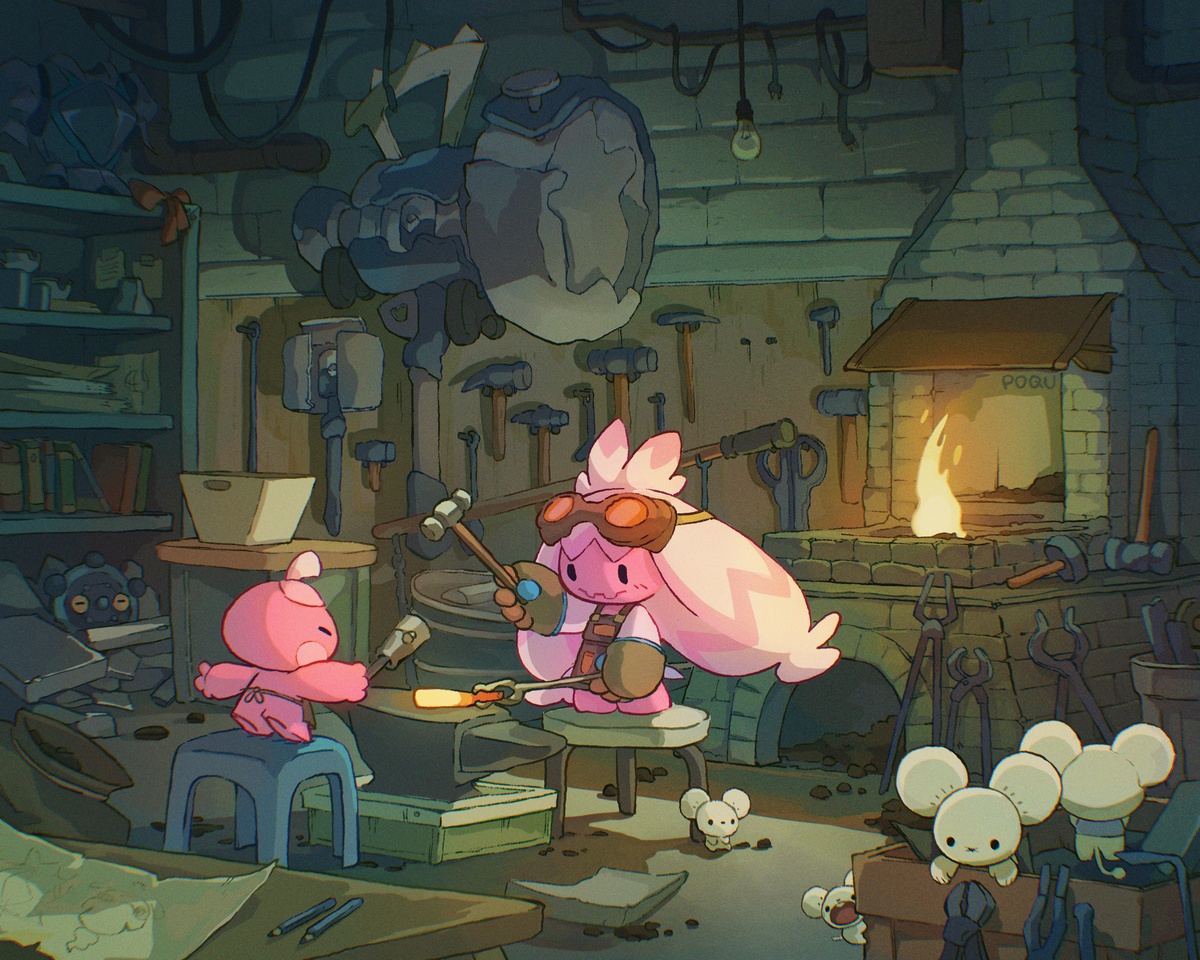 Tinkaton from Pokemon Scarlet and Violet! I love this design so much, and I thought the blacksmith theme was really cute. Tinkaton is probably more of a menace, but I wanted to draw a more cozy scene and create a workshop for her.
There's a little side detail where she is making the evolution armors for the charcadet line. It probably doesn't work in canon since charcadet's armor is supposed to have history with the previous wearer, but maybe it could be a thing in a mystery dungeon game ToT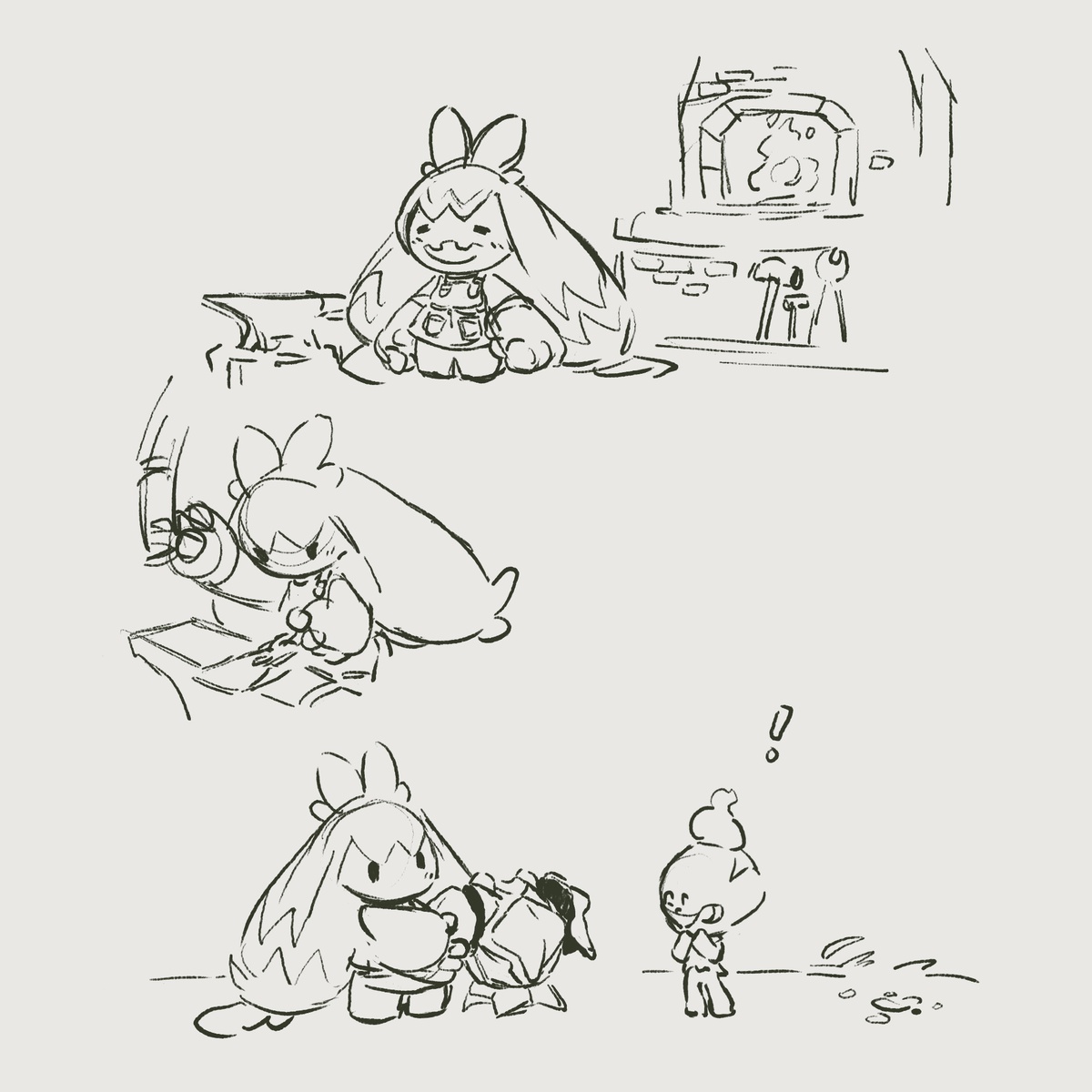 This was the first doodle for my backsmith tinkaton idea, mostly centered around the charcadet armor :')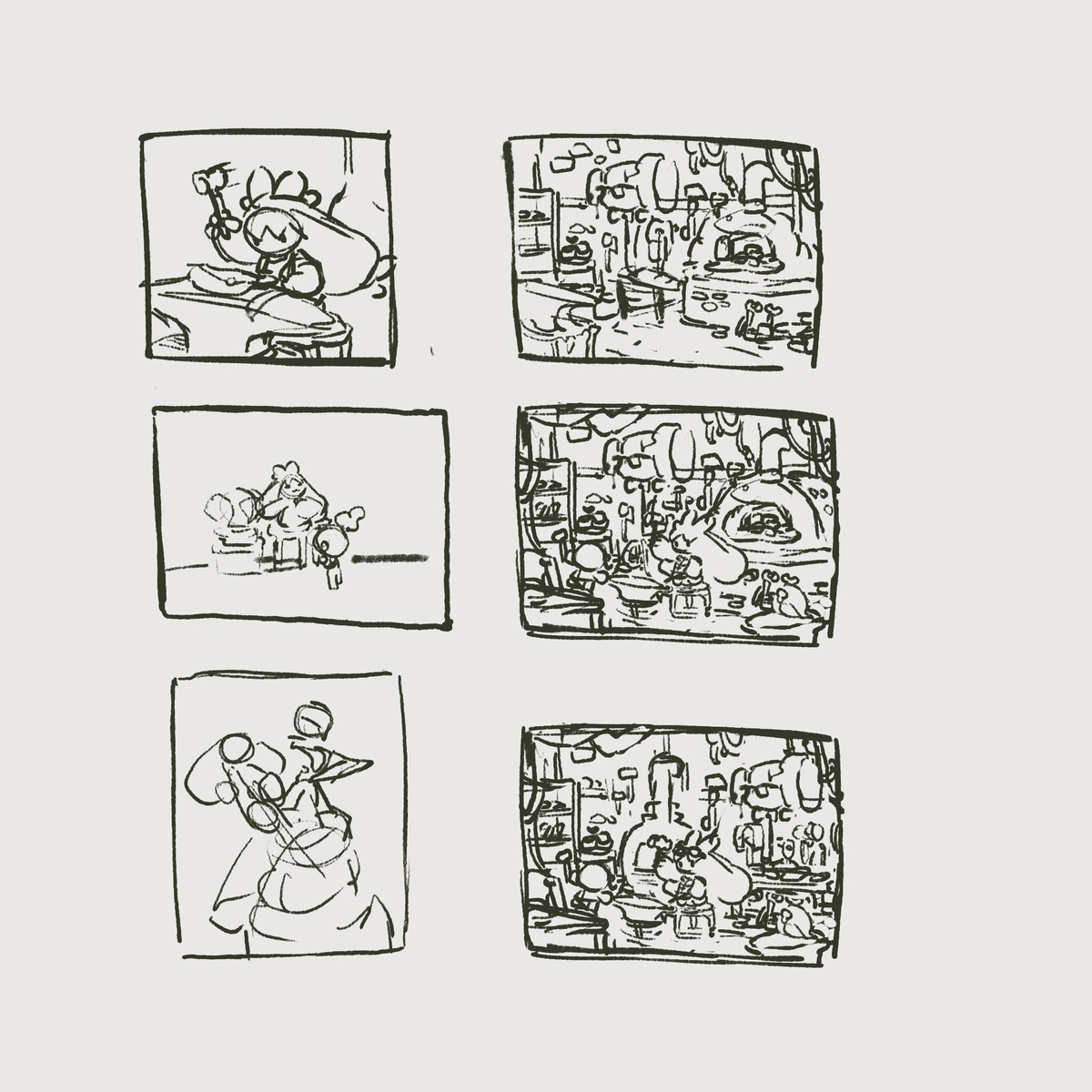 I was deciding between the middle right and bottom right thumbnails. I made the bottom right one because I was scared that it might look like tinkaton was holding the giant hammer at a quick glance from far away in the other one– so I swapped the placement of the forge and hammer. I went with the original in the end because I preferred having the forge on the right side framing the piece. I focused instead on having tinkaton and the smaller hammer she holds pop out from the background colors with the light shined on them (and of course tinkaton's pink color). I also pushed the hammer back by blending it in with the dark green-blue-grays of the background.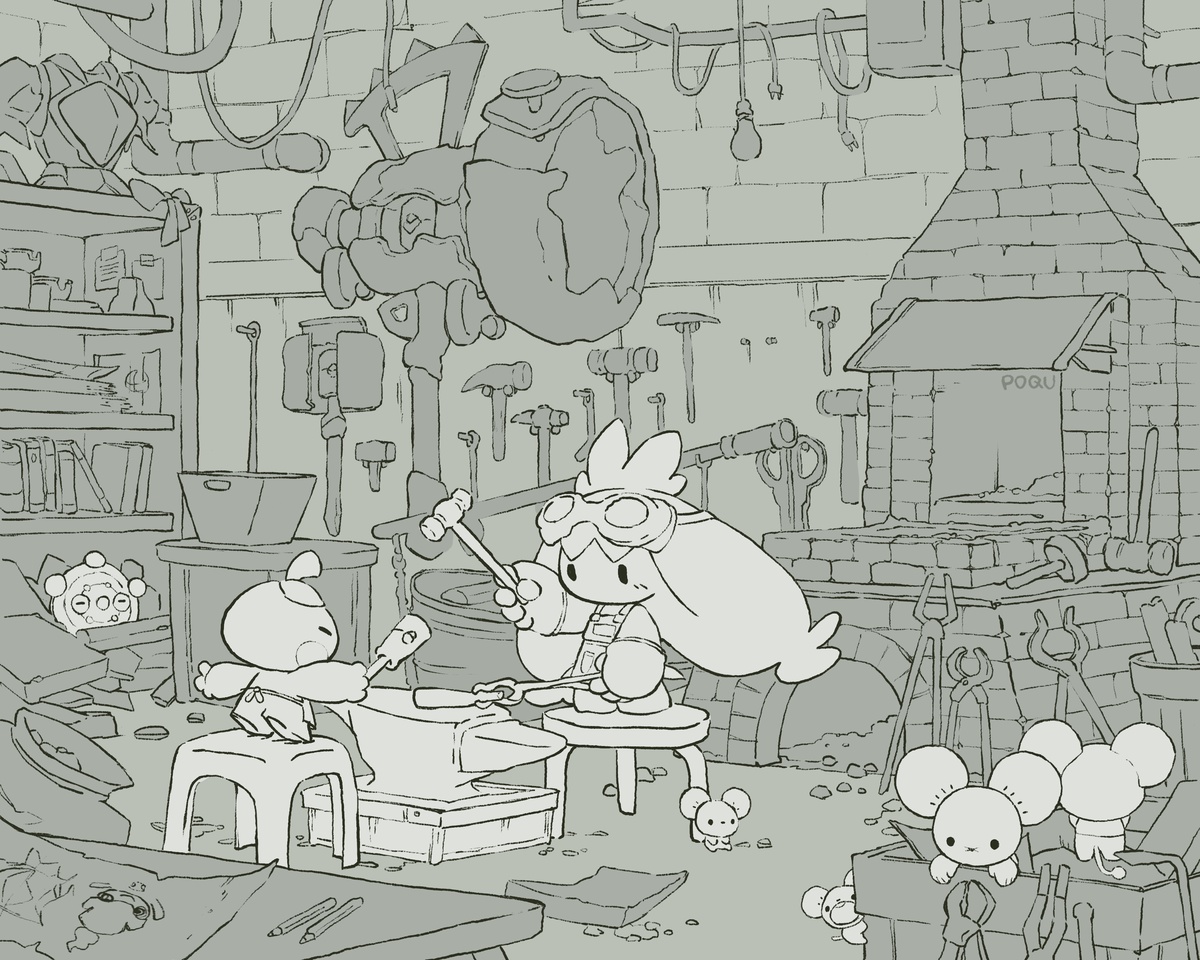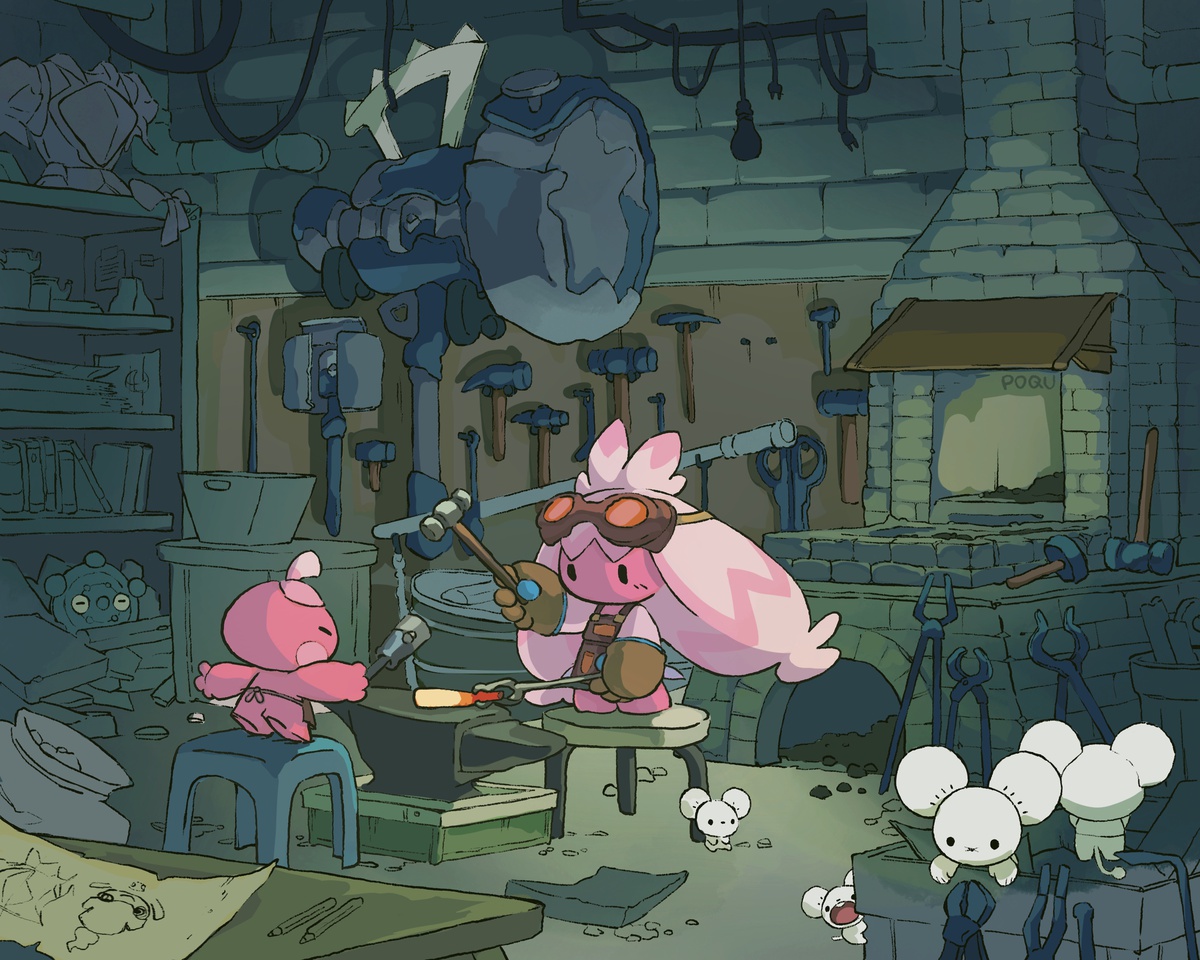 A wip :') The forge fire ended up warming the piece up a lot to feel nice and cozy.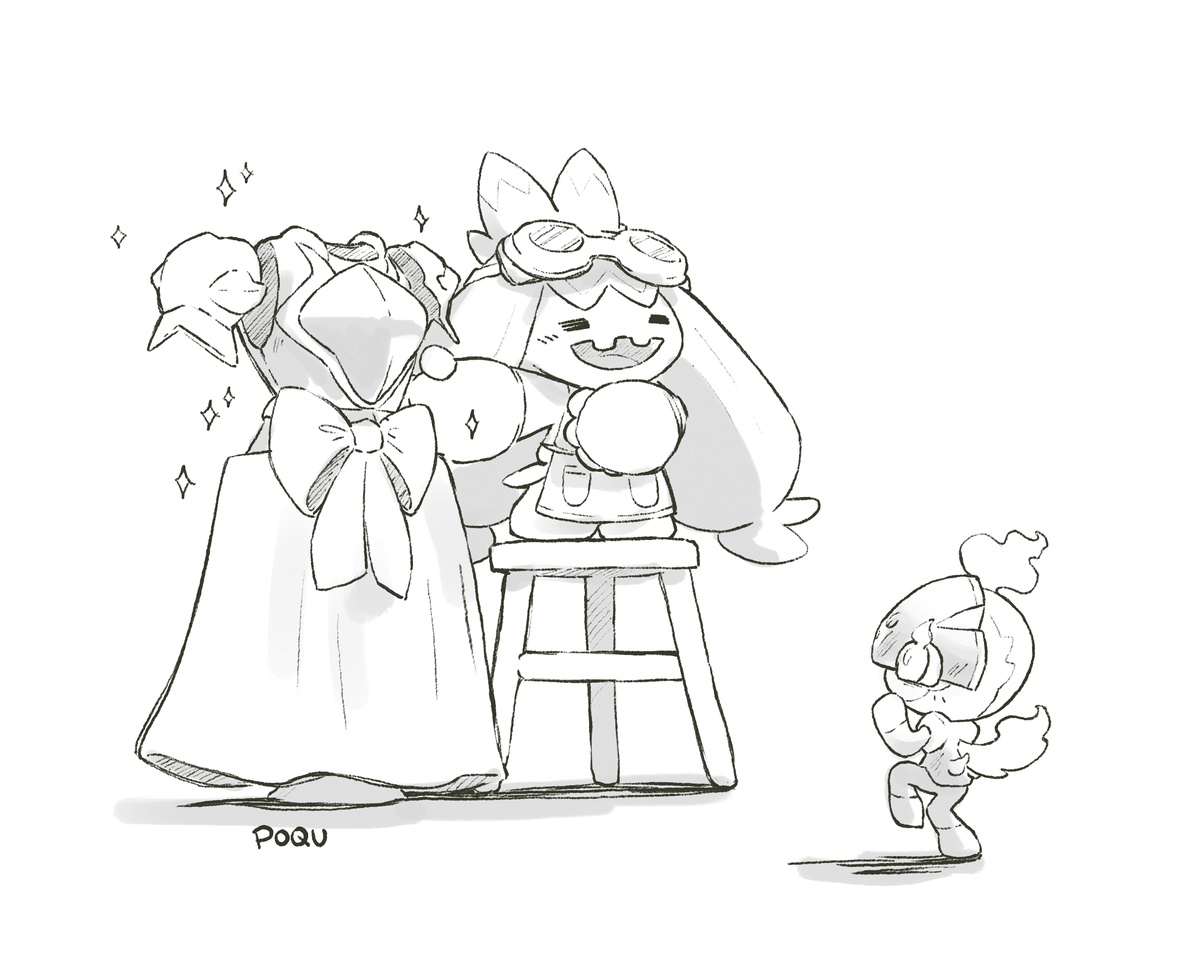 A little bonus pic of a gift for charcadet ^o^